THE FRONTLINE IS YOUR FINISH LINE
Inkling is a mobile enablement platform built for the frontline workforce. Trusted by some of the world's leading brands, our platform is designed to help employees build confidence and work more efficiently, while providing operations leaders total visibility into field performance. Our experienced Enterprise Solutions team is a true partner in your business from the requirements analysis stage to continued post-launch success. Founded in 2009, Inkling is based in San Francisco, California.
Inkling's Management Team
Will Johnson
John Crowther
Vice President of Product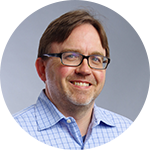 Scott Dunnewind
Senior Director of Customer Success
Ariel Zach
Vice President of Engineering
Neha Sharma
Jeff Carr
Jeff Bieller
General Inquiries
343 Sansome Street, 8th Floor
San Francisco CA 94104
Support
Visit our support page for answers to FAQs or to
contact a member of our support team.
Sales
Contact our sales team to learn more about
Inkling for your business.