Kickstart your document creation with Inkling templates.
---
Build better content faster than ever. From employee onboarding to technical reference, our templates start you off on the right track.
Sales Playbook
Build a sales playbook for your entire sales team—from new members ramping up to veterans who need a quick reference guide.
The sales playbook template makes it easy to include:
Key takeaways for your reps
Knowledge assessment tools
Competitive overview matrix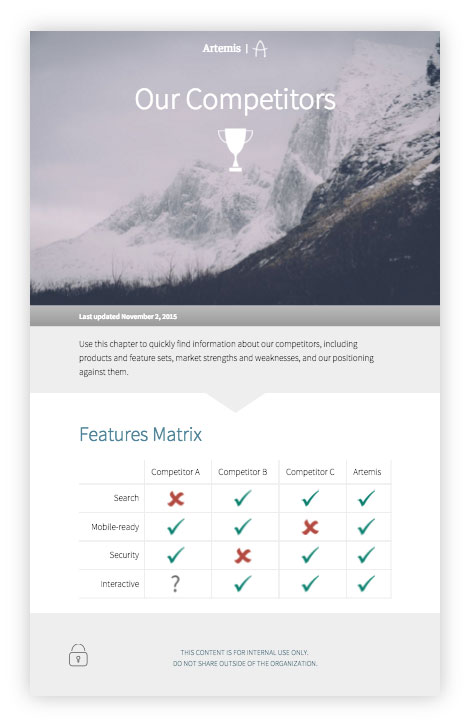 Ready to see Inkling in action?