Inkling partners with organizations that provide complementary services and technology solutions to make sure you get the most out of your Inkling investment.
Aptara
Services
As an Inkling preferred partner, Aptara works directly with content producers to transform their ideas into exciting digital products. Aptara's content architects, instructional and interactive designers, and CSS and HTML5 experts collaborate with publishers to envision, spec, and create market-leading interactive trade, education, professional eBooks, as well as corporate documentation and courseware. Learn more.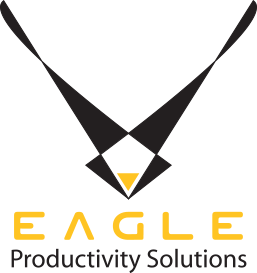 Eagle Productivity
Services
Eagle is a top-rated global provider of training design, development, and delivery. Since 1988, Eagle has delivered measurable, high-adoption results to its customers across various market segments—such as government, finance, retail, and life sciences—in over 40 countries and 20 languages.
Eagle provides scalable solutions to help maximize your budget, and their custom designs make insights actionable. Learn more.
SPi Global
Services
SPi Global is the world's leading provider of content technology solutions in the information industry, and they are an Inkling preferred service provider. SPi's comprehensive suite of products includes extraction, processing, transformation, and enrichment of content—ensuring its maximum value is captured.
CGS
Technology
CGS, global provider of business applications, enterprise learning and outsourcing services, is a trusted partner to many of the world's most dynamic companies, delivering innovative, custom learning solutions. The development services provided to Inkling customers include building custom widgets, data integration/dashboard creation, and seamless translation/localization. Learn more.
Hero Digital
Technology
Hero Digital is a full-service digital marketing agency. Their multidisciplinary teams collaborate from project kickoff to launch, integrating strategy, design, and engineering. Hero has worked with Inkling to design and develop core widgets for its platform, as well as adding new functionality to existing widgets.
Zebra Technologies
Solutions
Over 95% of Fortune 500 companies have real-time visibility into their operations, thanks to Zebra. Their software, services, analytics, and hardware connect assets, systems, and people—giving entire operations a digital voice. Companies can sense what's happening, analyze the data, make informed decisions—and act in real time. This improved agility grants a competitive advantage, and saves time and money.