Field Enablement
---
Extend your reach.
Field enablement made easy
For employees who perform complicated tasks, attention to detail matters. For example, a multitude of products, models, and details need to be remembered in service industries, which often slows down workers and can cause first-time fix rates to be low.
You need employees to get the job done right the first time without long delays. With on-demand job aids, checklists, workflow diagrams, and how-to videos for quick reference, employees are more efficient and error-free in their work. Not only do customers receive better results, but your business also makes higher profits when employees work at an efficient speed and make fewer mistakes.
Never stop learning
Valuable time is spent onboarding employees, but information can get stale quickly. You need a seamless method to update field workers with critical knowledge and to be certain that the content is received.
With real-time communication on mobile, employees have access to up-to-date and accurate information at all times. Alerts and new information can be shared seamlessly so it's easy for front-line employees to implement new procedures and best practices.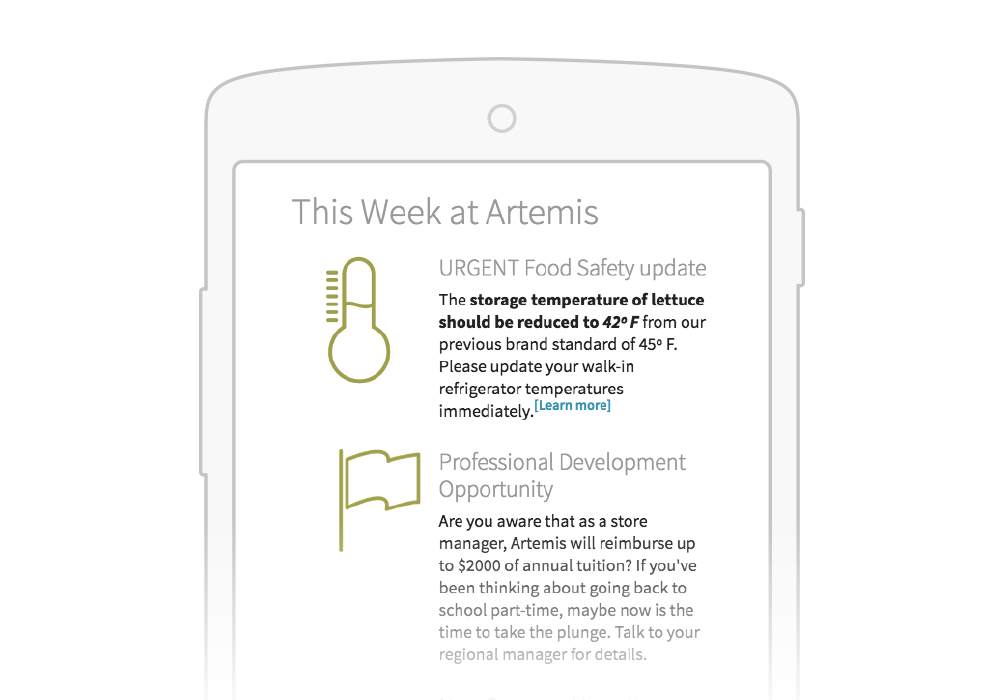 Visibility is key
The challenge with technical information on paper, in emails, or as PDF files is that you never get feedback or metrics on what's been read and by whom, let alone if there's any correlation between the information and the results.
The best way to figure out what's working is to track data and metrics to see which regions or groups are doing better than others or which employees have reviewed materials. That way you can analyze what content works and what needs improvement based on real numbers and outcomes, not guesses.