How Corporate Apps Will Boost Your Business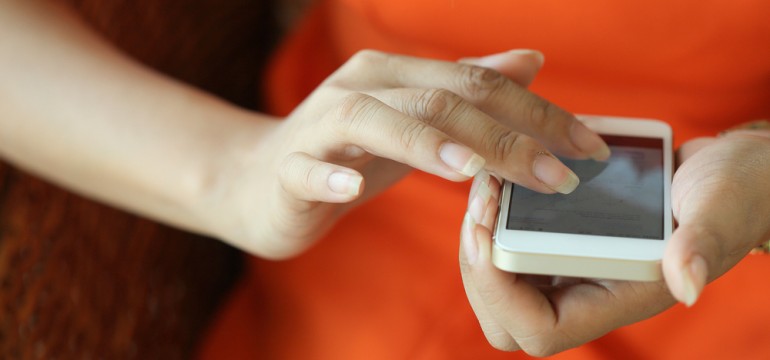 Businesses around the globe have ushered in mobile devices to improve corporate communications and engage with tech-savvy millennials. In 2013 alone, global businesses and governments spent $13 billion on iPads, or roughly one-third of Apple's total tablet sales. And that's just the half of it: by 2017, Gartner predicts that 50% of businesses will require their employees to bring their own devices to work. Made popular by the acronym "BYOD," the bring-your-own-device trend seamlessly connects employees' every-day mobile use with their responsibilities in the workplace.
But procuring mobile devices is only the beginning. To make the most of the around-the-clock connectivity that mobile devices make possible, companies should consider bringing another mobile trend into the workplace: apps.
Cherry-Picking Consumer Apps
With mobile apps, employees can find all of the information they need in bite-sized pieces, on-demand and on the go. And, among the millions of apps that live in different app stores, employees can select those that best fit their needs. In fact, thirty-five percent of companies let their employees purchase mobile apps from consumer app stores.
The downside to this flexibility and freedom, however, is that using consumer apps can leave employers vulnerable to security risks. Unable to control the authentication and configuration of commercial apps, employers must trust that each employee correctly configures her app's privacy settings. In most cases, this isn't worth the risk–misaligned privacy configurations, or a stolen phone, can suddenly make private corporate data very public.
Forging Your Own (Corporate) App
For companies with high-security needs, corporate apps offer increased control and a unique branding opportunity. Though building corporate apps can entail more of an undertaking than consumer app use, companies can choose to work with outside partners that create white-label apps, or ready-made apps that companies operate as their own, instead of engineering an app from scratch in-house. With a corporate app, employers can:
Strictly specify app configuration and authentication, so that privacy settings are always set up correctly.
Remove the app from an employee's device if the device is lost or stolen, or the individual ceases to be an employee.
Distribute the app through a corporate app store, which negates the reimbursement process and allows for updates in a single location.
Distributing your corporate app isn't the end of the process, however. Whether created in-house or through a partner, apps require regular maintenance for updates. And, as employees come and go, you'll need a point of contact for helping install and uninstall the app. Make sure that you have the bandwidth for your corporate app's management in order to reap its benefits.
What Can I Do With A Corporate App, Anyway?
Corporate apps make sense in an increasingly mobile world, but what are their most useful applications? Here at Inkling, we've witnessed a variety of use-cases for apps in the workplace. Among them, here are some suggestions for how employers can leverage corporate apps in the workplace:
Employee training and development: Make your learning content interactive, always up-to-date and available on the go.
Product brochures or information: A retail employee armed with a tablet full of product information has great selling power. (A real world example: when I visited my local nursery to buy plants for my yard, the salesperson pulled out an iPad and looked up which species were a good match for my shady, dry yard. If only I was better at remembering to water my plants …)
Accessing documents when on the go: Document management and distribution platforms make sure that employees have the information they need, when they need it (and eliminate messy file-sharing and misplaced PDFs).
Gathering customer information: Mobile apps enable customer-facing employees to gather info from customers and prospects–and enter it in CRMs and other databases–on-site and on the fly.
Collecting data: Mobile phones are now equipped with all kinds of sensors (geolocation is just the beginning), and can be paired with additional tools. So employees can collect data in the field, and automatically sync it to centralized databases. Here's where an employee's mobile device officially becomes part of the Internet of Things.
Making the Most of the Mobile Mindshift
Mobile devices are here to stay, and they offer employers a great opportunity for increased access among their employees to help them do their jobs. The Mobile Mindshift is not just about putting desktop information on mobile devices–it's about leveraging mobile technology to find new, transformational solutions to all kinds of challenges in the workplace.
How do you think mobile devices and mobile apps can be used in the workplace? Add your ideas to the comments below!
For more information on how Inkling's corporate app works in action, request a demo from our sales team.