What's New On The Inkling Platform (Hint: A Lot!)
This post details the latest updates to Inkling Habitat, our collaborative authoring environment that allows users to create interactive, mobile-ready content. 
We're excited to share with you the latest updates to the Inkling Platform: you asked, and we delivered! Collecting and acting on user research is at the core of what we do at Inkling. It's about hearing what our customers and soon-to-be customers need to make their days easier and more successful, and quickly iterating our product to reflect those needs.
Share a copy
We've seen how content created in Inkling becomes even better when collaboration is facilitated in the right ways, which inspired our team to launch the Share a Copy feature within Inkling Habitat. Now, it's even easier to share in-progress content with people who aren't actually members of the Inkling Habitat project but whose perspective is important. These stakeholders receive an email invitation from content creators, and are able to easily access a preview of the content on desktop or mobile to weigh-in immediately. What's more, project admins have peace of mind knowing that their content gets to the right people in as secure a way as possible.
New math editor 
Inkling Habitat now includes native WYSIWYG math editing, allowing you to edit and style math notation of almost any complexity. You can also bring math content across from other tools by pasting LaTeX directly onto the page in Inkling Habitat.
Request access to a project
If you are sent a link to an Inkling Habitat project for which you are not a team member, you are presented with a simple screen to request access. Project admins receive the request via email immediately, and can grant access with a single click.
New menu in the Edit Content sidebar
You can right-click pages in the left hand Table of Contents sidebar to bring up a handy menu for adding, deleting, and renaming pages, all without leaving Edit Content view. Even better, the same menu allows you to duplicate a page with a single click.
New save dialog box
We've streamlined navigation between pages in Inkling Habitat. A new dialog box allows you to save your work and continue to the new page with a single click.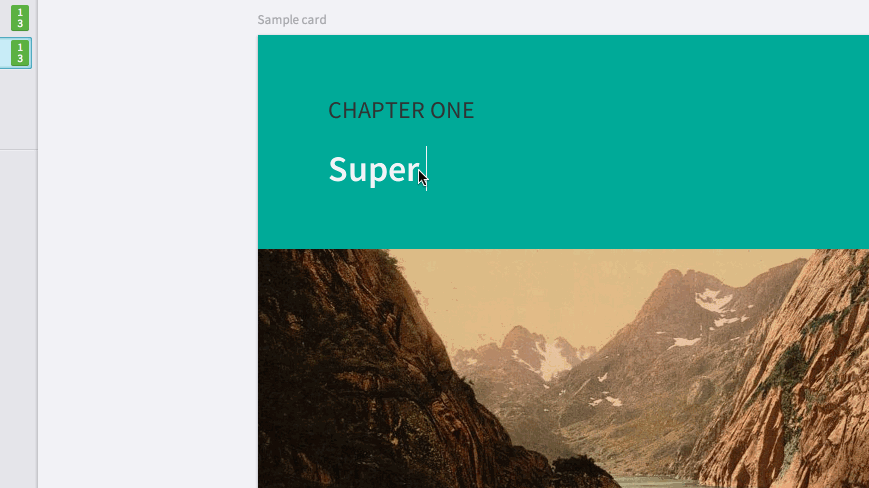 And as always, we're constantly making user experience, design, and performance updates behind the scenes to make your content creation in Inkling Habitat even more enjoyable (and effective)! Here are the latest changes:
Redesigned pattern icons
We've freshened up the look of the icons available in the pattern picker for projects created from standard Inkling templates.
New widget patterns
Users now have access to a number of new drag-and-drop patterns for interactive widgets in Inkling standard templates. Just drop the pattern on the page to open a content editor and away you go!
Faster page saves
Recent performance improvements mean that page save times are now significantly faster.
Enhanced Table of Contents view
We've cleaned up the left hand sidebar in Edit Table of Contents view by removing images and interactives. You can insert these elements without leaving the Edit Content view by dragging them from the pattern picker and dropping them directly on the page.
Improved Export & Distribute view
We've enhanced the visual look and feel for users building, exporting or creating templates.
To  learn more about how these new and existing features can help your business, request a demo from our sales team today!