6 Secrets to Better Sales Coaching
It's every salesperson's nightmare to miss their quota. Jonathan Kendall, president of #SucceedFast Seminars, remembers one particular salesman who was close to realizing it. Tasked with selling audiovisual (AV) equipment to local churches, his pitch was falling flat and he was out of ideas. Admittedly, he needed help.
With a little sales coaching, this salesman found the right approach—the churches didn't want to be sold, they just needed the right technical advice. "The salesman changed his pitch," recalls Kendall. Now, "he was an 'engineer'—of course, he was really a trained engineer–and his goal was to get the correct systems to assist the congregations. It was a huge success."
Stories like this are proof of sales coaching's benefit: a fresh perspective. What's more, very few salespeople actually study the art of selling in school, making their on-the-job learnings all the more critical. Investing in quality sales coaching, in addition to sales training, can go a long way to ensuring your team's success.
To help you gain new sales coaching insight (or to reinforce current strategies), we've gathered advice from sales coaching experts. Below are their top six secrets:
1. Make it a group effort.
Many sales managers save coaching for low-performing reps, which can quickly turn sales coaching into punishment. Instead, get your whole team involved, and make it fun! Your team will much more receptive when it's considered a group effort.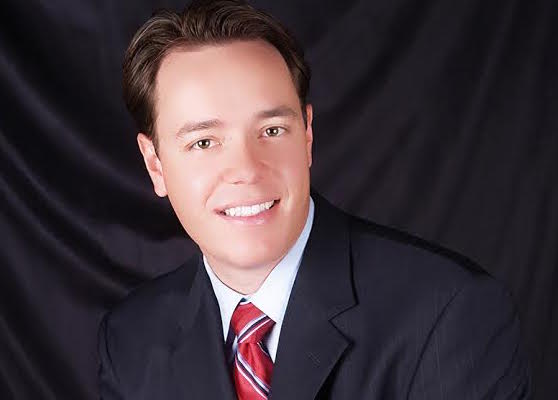 Justin Zappulla
If you do need to prioritize, divide up your team by performance and devote a certain percentage of your time to each group. "Such a segmentation plan could look like this: 20-30% of your coaching is devoted to the bottom performers; 60-70% is devoted to your middle performers; and the top performers receive 5-10% of your coaching time," says Justin Zappulla, Managing Partner at Janek Performance Group. "With the middle 60-70%, your coaching will have the biggest impact and the greatest return."
2. Create a sales coaching culture.  
Your sales organization is in constant flux; last month's top performers may be falling flat, and vice versa. Effective sales coaching follows your reps throughout their career, and helps them navigate new challenges month to month.
"A coaching culture should be implemented and sessions should be held frequently," Zappulla advises. "Pay attention to low and high performance on either side of the bell curve. Adjust your coaching routine when you notice consistent low or high performance, or when you notice a sales superstar who has lost his mojo."
3. Consider the needs of Boomers and Millennials.
Prepare to adapt your coaching to different learning styles and personal needs. "Millennials, Gen Xers, and Baby Boomers are all naturally motivated to buy (and in the case of the sales team, sell) in very different ways," says Kendall.
Jonathan Kendall
"The one-size-fits-all sales training methodologies, and the singular revenue-based sales management style, are outdated." It takes some extra effort, but the most effect sales coaching is customized, whether for certain generations or on a more granular level.
4. Train your reps to be master storytellers.
Across the board, sales coaching experts agree that the most important skill for reps to learn is storytelling. Or, to put it more bluntly, "It's critical that salespeople aren't boring!" Kendall says. "People must be coached and taught to properly tell stories. We all enjoy a good yarn. And research has proven that stories lead to increased retention and acceptance of the message, i.e. more sales."
Adam Reed
The biggest hurdle to overcome on the road to good storytelling is the fear of public speaking. "I am a big believer in Toastmasters and other groups or clubs that encourage positive opportunities to speak publicly," says Adam Reed, a sales executive and one of the top sales coaches on Coach.me. Help your reps confront any anxiety with lots and lots of practice.
5. Lead by example.
When it comes to sales coaching, it's important to practice what you preach. Balance heavy doses of advice with strong leadership so that your reps trust what you're saying. "Your sales reps recognize a leader who knows what he or she is talking about," Zappulla says. When your team trusts you as a sales leader, they'll be much more coachable and likely to change behaviors.
6. End on a high note.
As you cycle through your sales coaching, make sure to stop and celebrate! "Share your coaching success during team meetings—most reps enjoy public recognition," says Zappulla. Not only will it boost morale, but it shows other reps the benefits of responding to sales coaching.
Finally, beyond technical tips or strategizing, it's always beneficial to throw in some good old fashioned motivation. With his trainees, Reed often uses this: "Life is short. In 7000 days, you will be 20 years older so what you do today really matters."
The bottom line:
Whether it's simple tips in passing or general advice at your sales meeting, odds are, you're already coaching your reps. But take time to consider how you can do this more systematically, and develop a culture of reps committed to learning and improving each month. With on-going sales coaching, you'll see more growth, happier reps, and ultimately, bigger deals closed.
[eBook] The Secret Weapon to Sales Training
Learn how to help reps close deals faster.