The Cost of Misinformation in Customer Service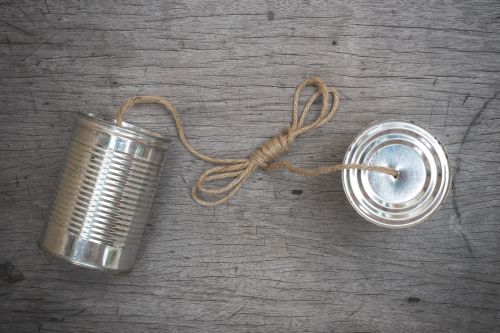 Whether your business deals with sales, in-home services, on-site technical support, or customer support by phone, your front-facing employees need access to the right tools in order to meet and exceed your customers' expectations. Furthermore, they need to be able to provide support instantly. 53% of customers who ask a question on Twitter expect a response within one hour, regardless of when they tweeted. That percentage rises to 72% if the post is a complaint.
Without the right tools, it's easy for misinformation to seep into your employees' repertoire, especially when answers are required in real time. This is costly to your bottom line in three key capacities: lost revenue, weak customer relationships, and negative brand sentiment.
1. Lost revenue.
A bad customer service experience costs your business revenue through abandoned transactions, lost customer relationships, and wasted time and resources. The 2011 Global Customer Service Barometer says that American businesses lose more than $84 billion yearly from mismanaged customer interactions. Whether you manage customer service reps, a sales team, or tech support personnel, make sure that your team members have what they need to provide a good experience every time.
2. Weak customer relationships.
When a call center representative answers your customer's urgent questions with "I don't know," or worse, misinformation, it leads to your valued customer ending the call with a bad taste in her mouth. 53% of customers already expect higher-quality customer service experiences than they did in 2015, so it's vital to keep those relationships strong by meeting expectations wherever possible.
Even the most routine product inquiry to your front-facing team is important to the customer, so treat every customer interaction with that in mind. With up-to-date reference content on hand, representatives can seamlessly troubleshoot tech problems, answer product questions, and provide price quotes without leaving the customer waiting.
3. Negative brand sentiment.
You've heard the saying "Your customers are your best salespeople" countless times. Just as great experiences build a bigger audience, negative experiences quickly undo that audience-building. The 2012 Global Customer Service Barometer survey suggests that customers who have a bad experience are twice as likely to talk about it to others.
Negative brand sentiment spreads quickly, so it makes sense to nip negativity in the bud. Focus on making your customers happy–they want quick, accurate answers to their questions, seamless customer service experiences, and those services done correctly the first time. The foundation that you need is simple: the right tools and on-the-job references for your reps and techs.
The benefits of easy, accurate information.
With customer expectations high and the stakes even higher, a just-in-time content solution provides your team with the tools they need to provide each customer with a stellar experience. When you provide your reps with tools to access accurate information on the spot, your customers benefit from a smooth purchasing experience, in which questions can be addressed in real time, and the most relevant product benefits are brought to the forefront.
The cost of misinformation is high. Inversely, the benefits of investing in accurate information, and a great customer experience, are huge. They include:
More new customers. 59% of Americans are willing to try a new brand if they think it means a better customer service experience, so build your brand's reputation for taking care of its customers, and new prospects will come.

Your employees represent your brand, so make sure to arm them with accurate information using a delivery platform that allows instant access to the most up-to-date version of relevant reference materials. With the right tools, your team members put their best foot forward as representatives of your brand.