7 Innovative Thinkers Who Will Up Your Knowledge Management Game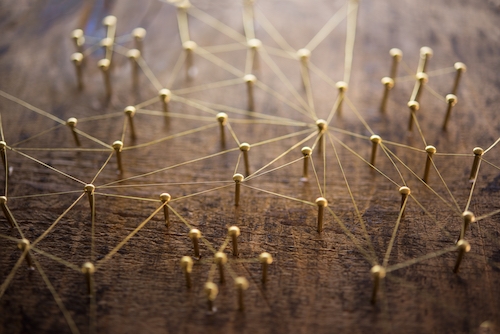 Chief Learning Officers (CLOs) are increasingly expected to wear multiple hats. From strategizing employee development to integrating new knowledge management tech to fostering a supportive company culture, keeping up with the latest thought leaders on so many topics is no easy feat. One solution? Twitter.
The wealth of experts on Twitter makes the social media platform a valuable place to grow your network and discover new perspectives. (In fact, a study from MIT Sloan found that a more diverse Twitter network helps people generate more innovative ideas.)
With that in mind, we've put together a list of seven influencers—psychologists, digital strategists, fellow CLOs, and more—who can up your learning game. Follow these people to expand your mind and, hopefully, inspire a fresh take on workplace knowledge.
1. Annie Murphy Paul
At the center of any CLO's role is understanding how people learn—and that's exactly what Paul studies. She's an expert in how we teach and learn from each other, and is the author of an upcoming book called Brilliant: The Science of How We Get Smarter. While much of her work focuses on formal education, her findings are equally applicable to how we learn at work.
2. Euan Semple
Social media can be a powerful tool for your business, especially in the learning sphere. While working at BBC, Semple helped successfully introduce the use of social media tools. Since then, he's worked with large organizations—including BP, The World Bank, and NATO—to do the same. Follow Semple for his take on social media and digital leadership.
https://twitter.com/euan/status/695639587797004289
3. Jenny Dearborn
Analytics are quickly becoming the next big thing in business, and Dearborn is your guide to success, having recently published Data Driven: How Performance Analytics Delivers Extraordinary Sales Results. As the CLO of SAP, Dearborn has a wealth of knowledge and experience when it comes to using analytics to inform management, learning, and sales.
4. Vala Afshar
The role of digital is front and center in today's learning domain as the use of cloud-based platforms and mobile continue to grow. Afshar hosts a weekly video show covering the topics of digital business transformation, digital marketing, and information technology, and his feed is filled with engaging graphs, inspiring quotes, and insights on the latest in digital innovation.
5. David Gurteen
Knowledge management consultant, speaker, and facilitator Gurteen knows collaborative learning is a big part of knowledge management—in fact, he's created his own successful conversational process called the Gurteen Knowledge Café to help people learn from each other to improve decision-making and innovate. Follow him for conversational guidance in the workplace.
6. Dr. David Ballard
Workplace initiatives that contribute to health and well-being are great ways to keep employee productivity high. One of Dr. Ballard's roles at the American Psychological Association is leading the Psychologically Healthy Workplace Program, where he helps integrate flexible work arrangements, work-life resources, and recognition mechanisms into the workplace. Follow Dr. Ballard for the latest news in improving employee health and productivity.
7. Ian Thorpe
As Chief of Knowledge Exchange for UNICEF, Thorpe provides some great insight to the systems, tools, and practices used to share knowledge within an organization. Thorpe's feed will provide you with the latest on knowledge management information and innovation, as well as thoughts on leading organizational change.
What thought leaders would you add to this list? Let us know in the comments!