Live From Hamburger University: Inkling Illuminate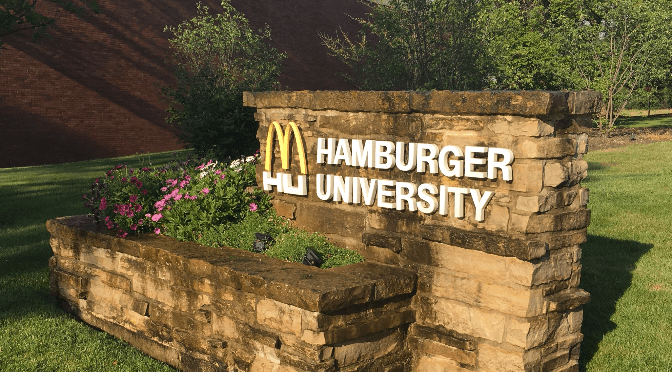 A day full of thought leadership, networking, sharing best practices, and hamburgers! Inkling Illuminate at McDonald's Hamburger University was a huge success!
Thank you to the whole mobile workforce enablement community that joined us. During the morning portion of our event we welcomed in current customers to open up a dialogue around how they're using Inkling, meet with Inkling executives, and share their experience on how Inkling has changed their organizations for the better. Following the customer portion of the event, we opened doors to the public for a presentation from McDonald's CLO, Rob Lauber, an Inkling demo from our CMO, Ahmed Datoo, all followed by a Networking Mixer!
Here are the top three highlights from Inkling Illuminate: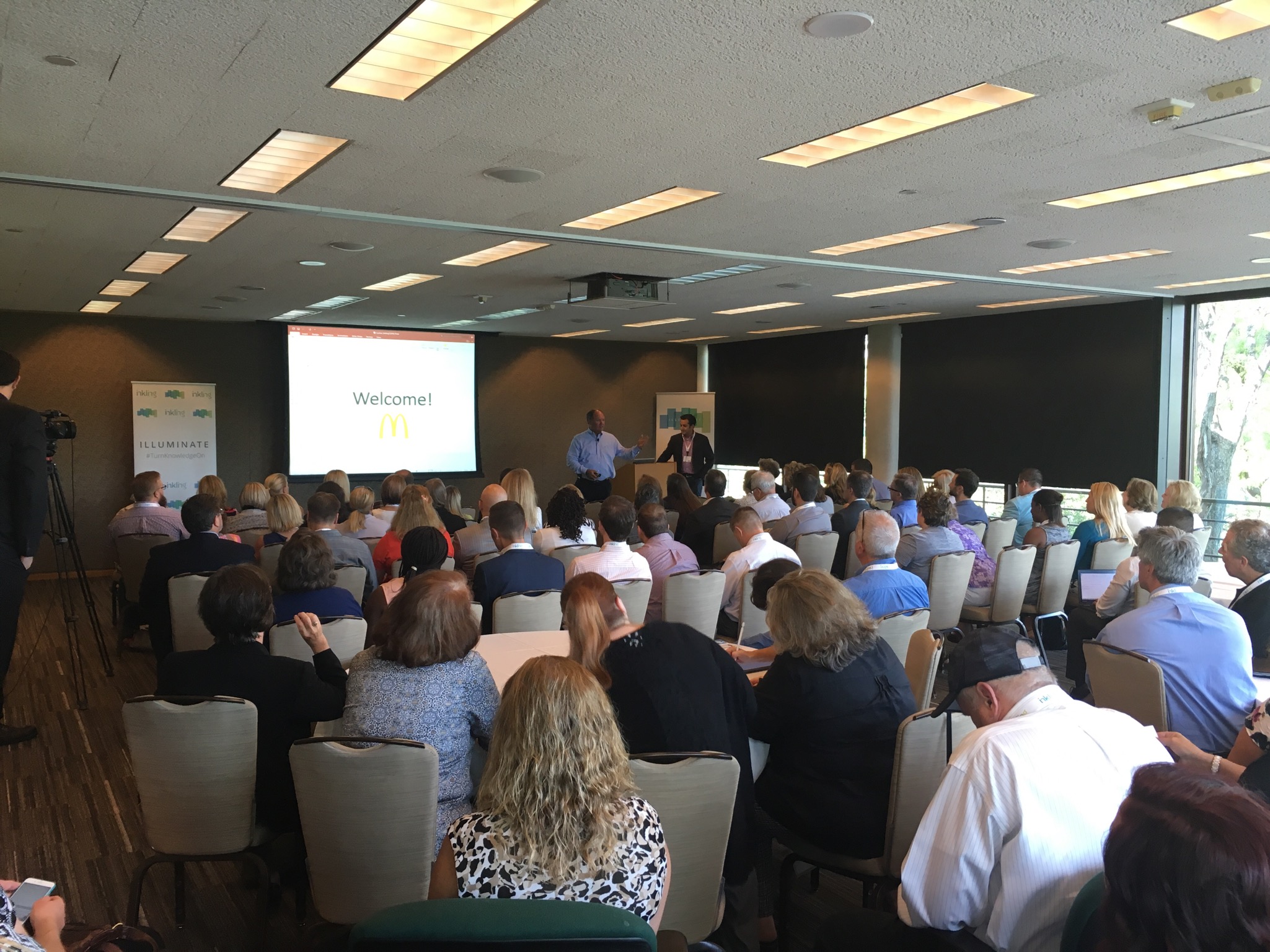 1. Human Connection is Changing
Inkling's CEO, Matt MacInnis, provided a captivating opening presentation to kick off Illuminate. Starting with the importance of human communication and how it has changed throughout history and that now, in 2016, knowledge is located in the palms of our hands. We now have instant access to information and technology. Consumer apps have kept up, but employees are expecting the same ease and access at work. Companies are still relying on antiquated methods of communication to transfer knowledge such as binders, PowerPoints and PDFs. Why? They are established, reliable and familiar. Enterprise companies are beginning to recognize the importance of mobile as well as the inherent benefits of cloud-based software. Eventually, all of the old, unflexible files will be obsolete once mobile becomes the "norm," and it will be before we know it!
2. Customers Coming Together
Following the opening presentation, Ahmed Datoo lead an engaging and useful "Birds of a Feather" roundtable discussion with an intimate group of Inkling customers. Not only did everyone enjoy hearing the different ways other customers were using Inkling to innovate, but conversations also centered around the hurdles associated with this unique solution. One company mentioned that by using Inkling, one small department within a larger enterprise company was able to own an entire process and not have to rely on other teams. Two people are able to create, deliver and measure all of their content themselves, which is not only more efficient, but is also more cost effective and flexible. The conversation ended with a discussion about the importance of taking a more modern approach to mobile content within the enterprise. Customers focused on where content and process intersect, and making sure that knowledge sharing is about the end user reading the content.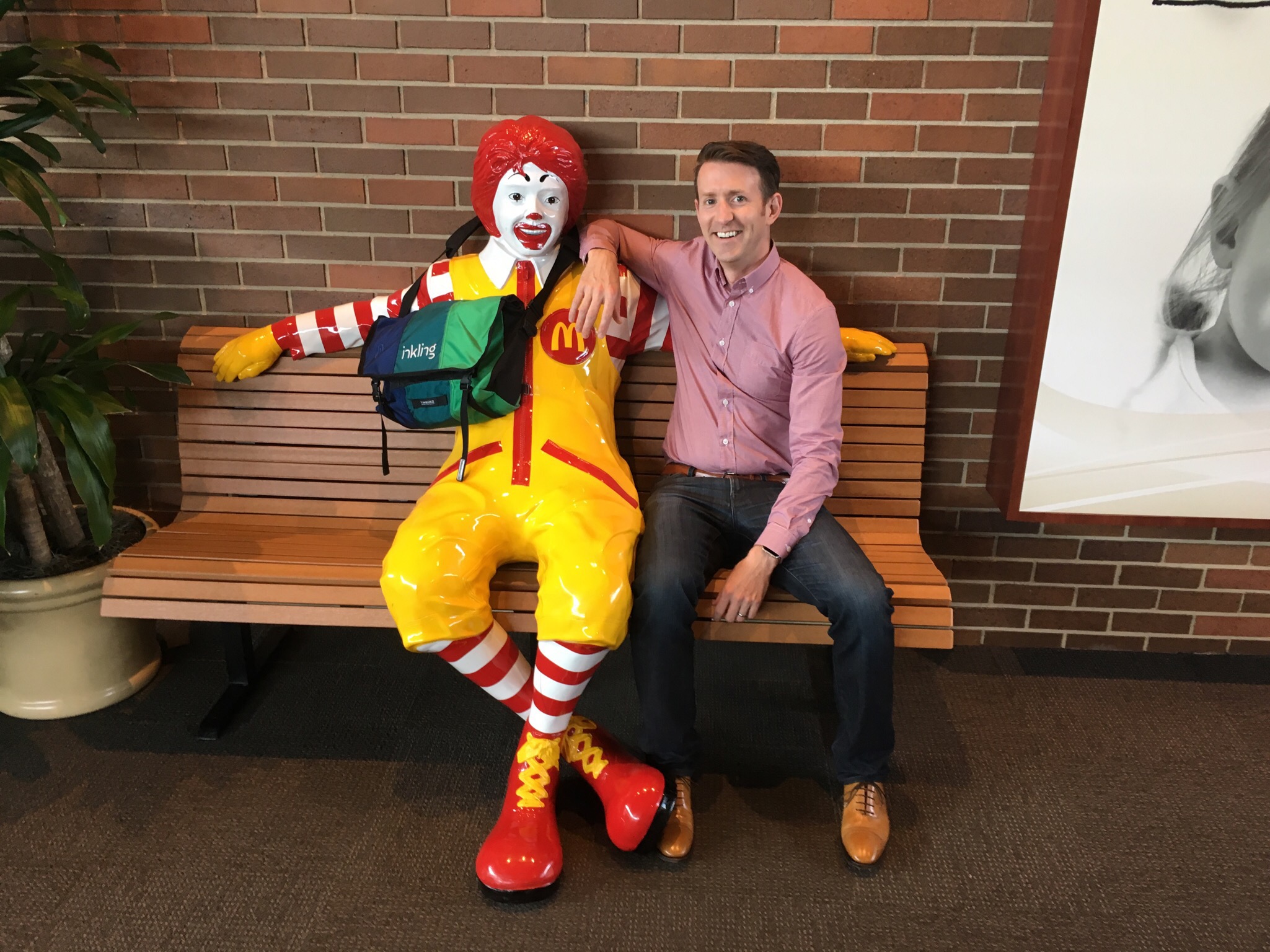 3. Key Ingredients to Aligning with the Business and Staying Relevant
With over 120 people in attendance, it was standing room only for Rob Lauber's presentation on the "Key Ingredients to Aligning with the Business and Staying Relevant." As McDonald's CLO, he is responsible for the overall strategic learning and execution across all 35,000 restaurants around the world and he is striving to reinvent crew training. Rob's goal is to make talent development a driving force in the business. In order to do so, he has looked to technology solutions to better deliver McDonald's content on mobile devices across different devices, enter Inkling. Like many other large enterprises, they were facing common challenges:
An unsustainable business model and funding structure
Content that was inflexible and difficult to update
Inefficient delivery methods that did not promote retention or engagement
Today, McDonald's is actively implementing solutions that create a modern and progressive employee experience. This initiative aligns with the overall company vision to enable performance excellence in their restaurants every day, resulting in engaged employees delivering good food to satisfied customers.
Needless to say, we had a blast at Hamburger University! Thank you to everyone who was able to attend. Didn't make the event in person? Learn more about how you can revamp your mobile content strategy with our free on demand webinar, "Delivering on the Promise of BYOD."