Three Reasons to Attend Inkling Illuminate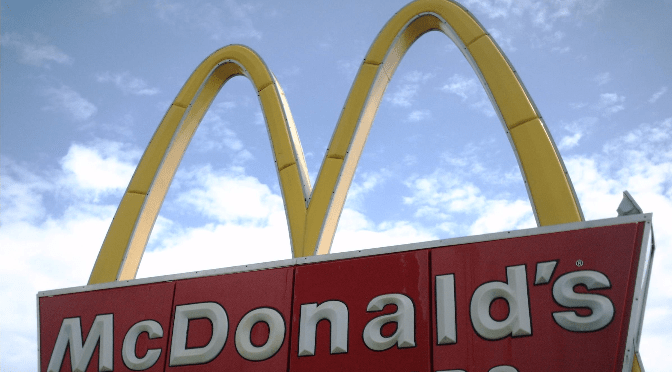 "Da… da… dun dun dun" what's not to love about the best mobile workforce enablement event happening at McDonald's Hamburger University on July 27th? Inkling Illuminate is less than two weeks away, and we couldn't be more excited to see all of our customers, prospects, and partners!
Still haven't reserved your spot at the event? Here are the top three reasons you should attend Inkling Illuminate…
1. Keynote Presentation by Rob Lauber, CLO, McDonald's
We are honored that Rob Lauber, CLO at McDonald's, will be our speaker! His session is called "McDonald's Presents: Key Ingredients to Aligning with the Business and Staying Relevant."
When Rob joined as McDonald's new CLO, he was given one, very specific mandate: make his team relevant to the business. Rob will share the lessons he learned while transforming employee operations across 14,000 US restaurants, with a focus on the evolution of communications across a distributed workforce and how to best leverage technology to stay current and drive business results. Attendees will walk away with a blueprint on the business model, supporting infrastructure, and content required to create a high-performing enterprise workforce.
2. Networking Opportunities
Rob's presentation will be followed by a Networking Mixer where innovators from various industries (you!) will have the opportunity to network and mingle with each other. This is an excellent chance for attendees to further discuss the blueprint Rob outlines in his presentation, as well as compare notes on how innovation is influencing your 2016 goals and initiatives.
And what's a Mixer without food and drinks? Bites will be provided, along with a premium bar. Of course, since this event is at McDonald's Hamburger University, don't miss the McDonald's Cheeseburgers, Chicken McNuggets, and Oreo McFlurries!
3. McDonald's Hamburger University
Did you know that McDonald's was the first restaurant company to develop a global training center? Don't miss your chance to visit Hamburger University, where the larger-than-life brand has trained and provided leadership development to more than 80,000 managers, owners, and operators across the globe, with the ultimate goal of building a talented and knowledgeable workforce. McDonald's also has a history museum on site called Heritage Hall that tells the story of the iconic Double Arches brand. It includes Happy Meal toys from the past, as well as a replica of Ray Kroc's office, the founder who built the most profitable fast food chain in the world!
Need we say more? If you would like to join us for an evening and discover how you can empower your mobile workforce and network with like-minded peers, visit the Illuminate page for all the event details and to reserve your spot. But do it soon, space is filling up fast!