'Tis the Season for Mobile Enablement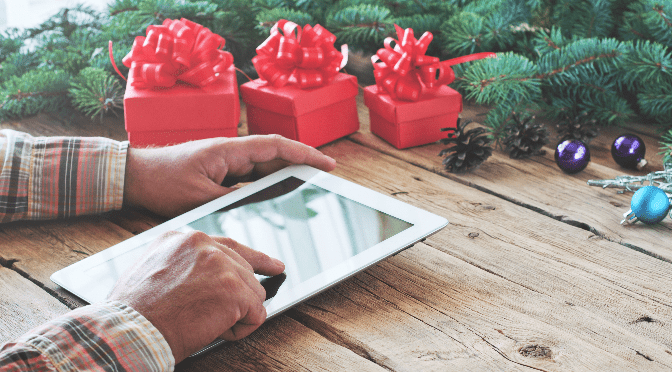 When twinkling lights, brightly colored packages, holiday music, and mistletoe start to appear, everyone knows what season is upon us. While it may feel like decorations creep into stores earlier and earlier each year, the holiday rush for retailers starts months before the crowds appear.
Every September, preparations begin to handle the biggest hurdle of the holiday season: staffing. The National Retail Federation predicts that between 640,000 and 690,000 seasonal workers will be hired this holiday season. These new employees serve in a variety of roles—salesperson, customer service representative, and inventory stocker, to name a few—and are often hired as temporary part-time or full-time workers (rather than salaried) to keep hiring costs down.
Holiday challenges
Since the holiday season represents as much as 20-30% of a store's annual sales, this time of year is critical for delivering excellent customer service, maintaining well-organized shelves, and arranging displays correctly. However, with hordes of people descending on stores and panicked shoppers creating an intense environment, it's no small feat for seasoned salaried employees to maintain control and order, let alone new and temporary seasonal workers.
Making matters worse, many seasonal hires receive rushed or minimal training due to time and money constraints, which puts the sanctity of the store brand at risk. A short-term worker may permanently ruin a customer's impression of a store or business by mishandling a sale, question, or complaint.
These challenges raise crucial questions: how do you bring short-term employees up to speed quickly and efficiently without sacrificing quality? How do you ensure that temporary seasonal workers have the tools and information they need to answer customer questions, follow company policies, and uphold brand standards?
The gift of mobile enablement
The answer lies in providing new hires (and all employees) with persistent access to accurate SOPs and job aids so tasks can be performed every time—even without full and proper training.
For many stores, that requirement means modernizing operations so that outdated systems and processes are replaced with mobile-ready documents and reference guides.
Sample challenge: Seasonal workers are likely to never read or fully comprehend information that is contained in paper binders or PDFs, especially if the onboarding process was rushed. As soon as a customer question arises on the floor, that new hire will likely be unable to help and won't necessarily know where to go to find an answer.
Mobile answer: If the seasonal employee can pull out a mobile device and access critical reference guides, merchandise information, and company policies, then the worker will be able to search for the exact information needed to respond and provide productive and successful customer service. End result = happy customer.
The Inkling difference
With a mobile enablement solution like Inkling, employees hold all of the answers. Regardless of wifi, bandwidth, or device type, workers can access reference guides and operational content at all times, and the content renders correctly on any screen size. Because information updates in real-time, employees are always accessing the most accurate version of the store policies and procedures.
Better yet, the static information found in paper binders and PDFs is transformed into dynamic content that encourages engagement. Seasonal employees may even be tempted to spend more time learning on their own when they can utilize videos, how-to guides, and interactive content, which accelerates the onboarding and training process.
Employees who use Inkling consistently deliver exceptional customer experiences. With the holiday season upon us, don't you think it's time you solved your biggest challenge and provided employees with all the knowledge they need, right in the palm of their hands?