NRF 2018 Day 2 Recap: Coffee, NFL Stars and In-Store Transformation
NRF day 2 brought even more star power and excitement to the show. With even more sessions and some awesome surprises, it's safe to say we were a little starstruck today. Below are our highlights from day 2:
We started the morning off right – with free caffeine for NRF attendees. "Love Coffee Truck" served delicious lattes, mochas, espressos and whatever show-goers' hearts desired. Missed your chance at a cup of joe? Not to fear! We'll be at the corner of 37th ave and 11th street tomorrow, right across from Javits.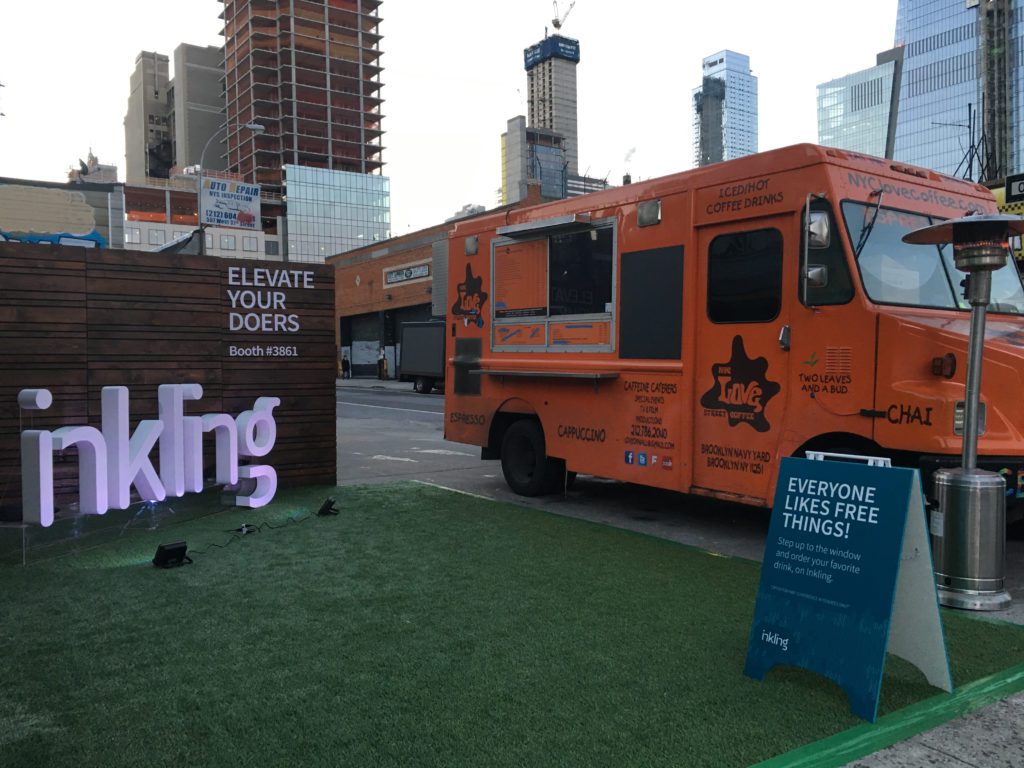 Inside the expo hall, it was exciting to see one of our customers in the wild – especially as an example of great retail concepts!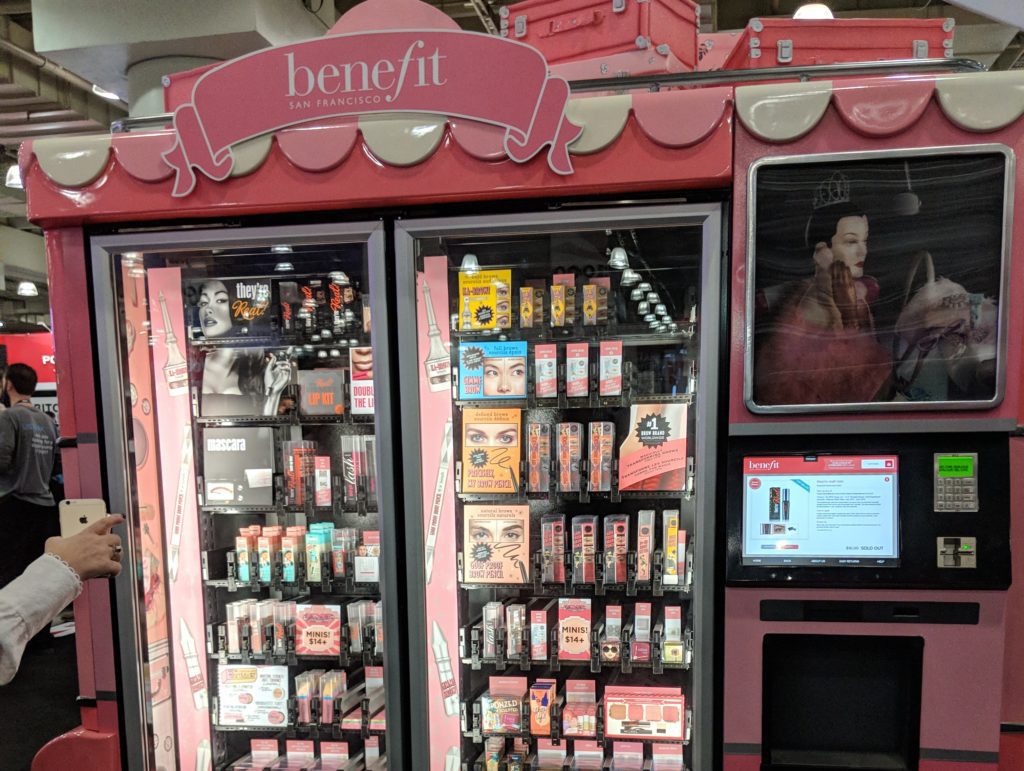 At the Inkling booth (#3861, floor 3), attendees continued to climb for charity! At the end of day 2, we're at 228 steps – only 172 more to go until we reach our goal!
We were thrilled to give away two of our raffle prizes today – an Amazon Echo Plus and an iPhone 8. Here's Joshua from Trek Bicycles with his prize!
As we walked through the show floor, we couldn't help but be a little starstruck when we saw Eli Manning, who slings both footballs and Retail Commerce solutions.
We passed by Integem's booth, who showed that the digital experience isn't always online, rather technology should be brought in-store to support the retail experience. This "shopper" can interact with the digital product before she decides to buy a stuffed animal.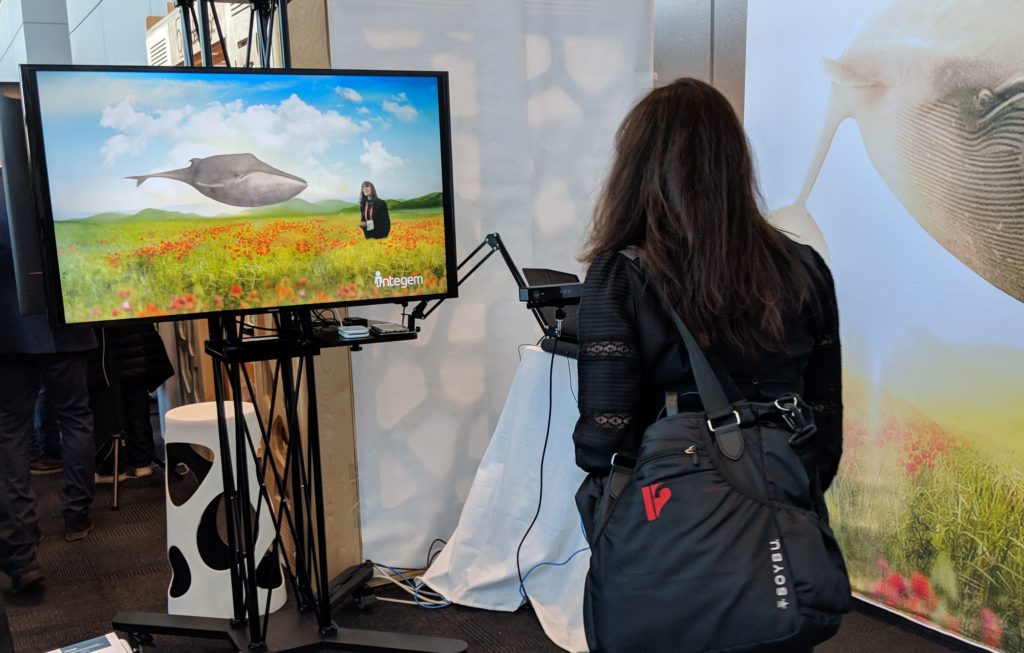 Even with standing room only, one of our favorite sessions today was "Innovation Lab: Brick and Mortar Strikes Back. The shared theme throughout the week has been about transforming the in-store experience. This session focused on the idea that digital can augment customers' in-store experiences.
Continuing the theme of retail transformation, NRF is leading the way – bringing retail to where the customers are.
Interested in learning more about Inkling's retail solutions? Here's a quick, 20 second demo of Inkling Collaboration. Stop by the booth tomorrow for a better taste. Goodnight and see you tomorrow!