Here Yesterday, Gone Today: The Top 10 Limited Time Offers of 2017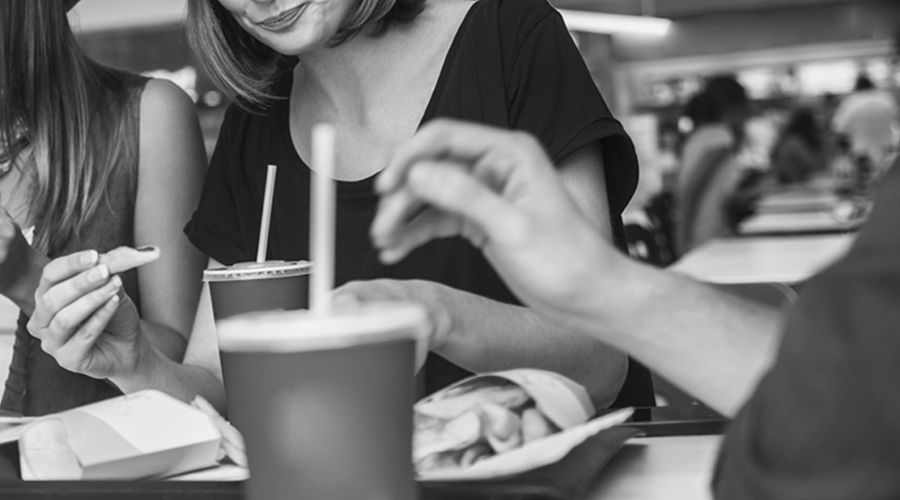 No one wants to suffer from FOMO because of LTOs.
Translation: "fear of missing out" anxiety is real, and "limited time offers" cause distress if you fail to experience them.
Now that FOMO is an epidemic among youth and social media-inclined consumers, it may not be surprising that quick-service restaurants have struck gold with their use of LTOs. This practice not only allows them to test new menu items and gauge the customer response before committing, but it also provides free marketing, thanks to diners who love to show off their felicitous experiences on Snapchat, Twitter, and Instagram with friends and followers.
Of course, the LTO strategy is not without challenges for franchise operators, especially when it comes to training employees on new menu items. Even seasoned veterans of LTOs must work through obstacles to make short-term menu launches successful, as you can hear in our recent Coffee Hour webinar with Taco Bell.
But for now, let's find inspiration in last year's top ten remarkable LTOs that generated lots of buzz and frenzied excitement.
10. Taco Bell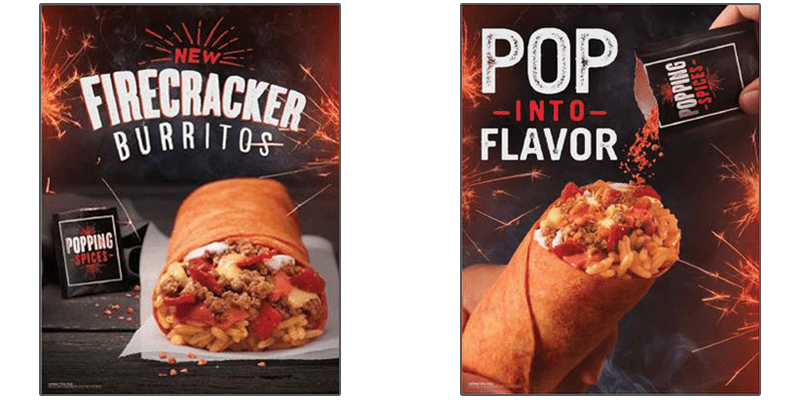 Since they're top of mind, let's start with Taco Bell, a brand that does not shy away from creative (and sometimes eye-popping) menu items. Their commitment to experimentation has spawned everything from Cheetos Burritos to Cool Ranch Doritos Locos Tacos, but Taco Bell outdid themselves in 2017 with the Firecracker Burrito.
Much like the name implies, this burrito staged a show in your mouth with its "cayenne popping crystals" (think: '80s Pop Rocks candy) that came in two varieties: Popping Cheesy and Popping Spicy. Naturally, your beef and cheese burritos should fizz and crackle, right? Right.
9. Krispy Kreme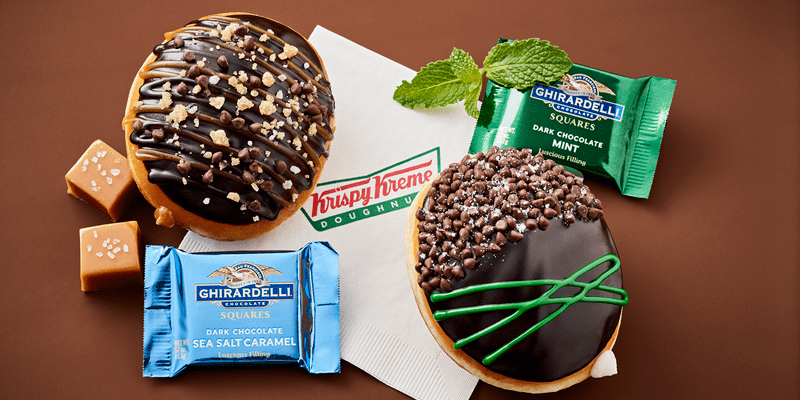 It's the sweet stuff that dreams are made of: Krispy Kreme and Ghirardelli chocolate, together (but not forever). Krispy Kreme even marketed this love match as the "ultimate OMG moment – 'OMGhirardelli,' that is."
The temptation was two-fold: did you opt for the Sea Salt Caramel Doughnut, filled with salted caramel, dipped in chocolate icing, drizzled with chocolate and caramel, and topped with decadent sprinkles? Or did you give in to the Mint Chocolate Doughnut, filled with White Mint Kreme and dipped in chocolate with green-colored mint chocolate chip decorations on top? Obviously, the correct answer was both.
8. McDonald's
Returning to the land of the savory, McDonald's whetted the appetite of meat lovers by bringing back the beloved McRib for its 35th anniversary tour. While this cult classic sandwich continued to boast seasoned pork, sweet and tangy barbeque-style sauce, pickles, and slivered onions on a toasted bun, McRib's comeback was technologically upgraded.
For diligent fans, downloading the "McRib Finder" app for iOS or Android provided immediate information about the nearest location that could satisfy an urgent McRib hankering. And for fans who wanted their tasty favorite to come to them, UberEATS enabled McDelivery so that no McRib lover was left unsatisfied.
7. Chick-fil-A
The summer of '17 was one to remember for those who love zesty barbecue. Chick-fil-A teamed up with Atlanta restaurateur and James Beard Award nominee Ford Fry to create a summertime Smokehouse BBQ Bacon Sandwich. Their specially-crafted barbecue sauce, coupled with brown sugar pepper-blend bacon, made this grilled chicken sandwich stand out from the pack.
As all good southern brands know, you can't serve barbecue without offering your guests a refreshing beverage. The Watermelon Mint Lemonade, 'specially designed for the occasion, completed the backyard-inspired meal and kept customers cool all summer long.
6. Starbucks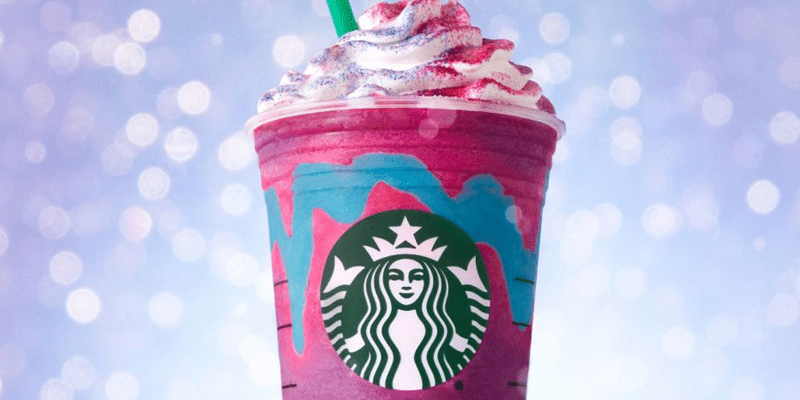 We have news for you: unicorns are not only real, but they change color. That's right, Starbucks proved these mythical creatures live amongst us last year with the Unicorn Frappuccino. As a nod to the cultural obsession, Starbucks worked magic on their famous Frappuccino and morphed it into a whimsical drink that changed from purple to pink with a swirl of the straw. Bonus: the flavor shifted from sweet and fruity to tangy and tart once the blue drizzle mixed in.
Much like real unicorns, these colorful creations became a figment of people's imagination after only five days. For years to come, tales will be shared of magical unicorns that once passed this way, tasting like Tropical Skittles… and mango… or was it fairy dust? We'll never quite know.
5. KFC
If you're going to release a spicy crispy chicken sandwich, then you better name it something memorable. KFC met that challenge when they introduced the Zinger Sandwich, known for being "double-breaded by hand" in restaurant kitchens, not factories.
Perhaps surprisingly, this fried chicken sandwich has been enjoyed the world over for the last thirty years but only came to the U.S. for a handful of months. KFC coupled the launch on domestic soil with an outer space release (yes, that outer space), the sale of a Zinger chicken sandwich-shaped meteorite, and a "Rob Lowe as The Colonel" promotional ad. That's a lot of hype for a limited-time item but no less than what a zinger of a sandwich deserves.
4. Burger King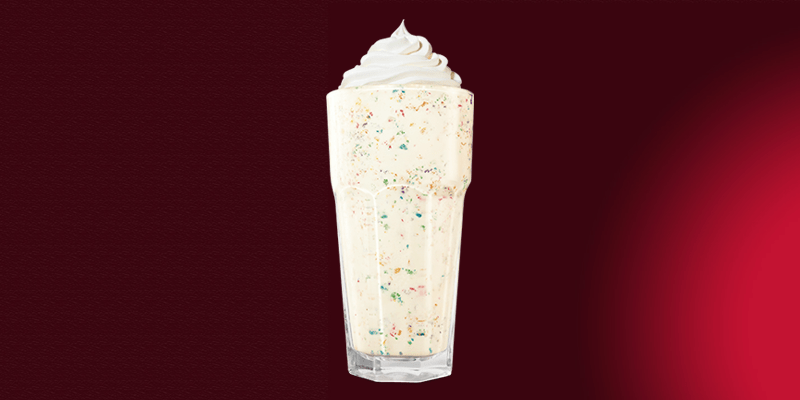 Finally, an answer to that nagging question: what do you get when you put pieces of Kellogg's Froot Loops cereal, fruit cereal-flavored syrup, and vanilla soft serve together with a whipped topping?
That would be Burger King's Froot Loops Shake (not to be confused with the second edition Lucky Charms Shake, which used marshmallow cereal-flavored syrup). Thanks to Burger King's collaboration with Kellogg's, these new shakes brought two of the most popular breakfast cereals to any meal in lip-smacking sugary treats.
3. IHOP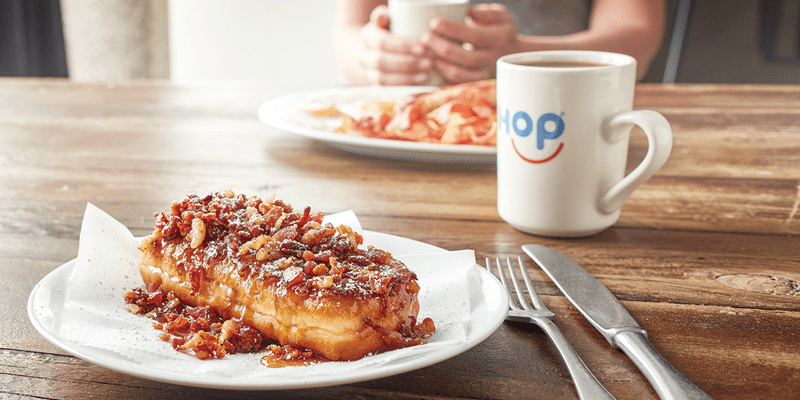 Speaking of breakfast, the brand that everyone associates with the most important meal of the day decided to up the ante on the eve of their sixtieth anniversary. IHOP created a new wave of smiles when they unveiled their French Toasted Donuts. Apparently, you can dip donuts in French toast batter and griddle them. Mind, blown.
To satisfy diners who favor savory over sweet, IHOP delivered three different flavor offerings: Bacon & Maple, Strawberries & Cream, and Apple Fritter. Whether you like to start your day with Bavarian cream filled donuts or warm apple fritters, one thing is for certain: pancakes and eggs somehow don't sound as enticing anymore.
2. Arby's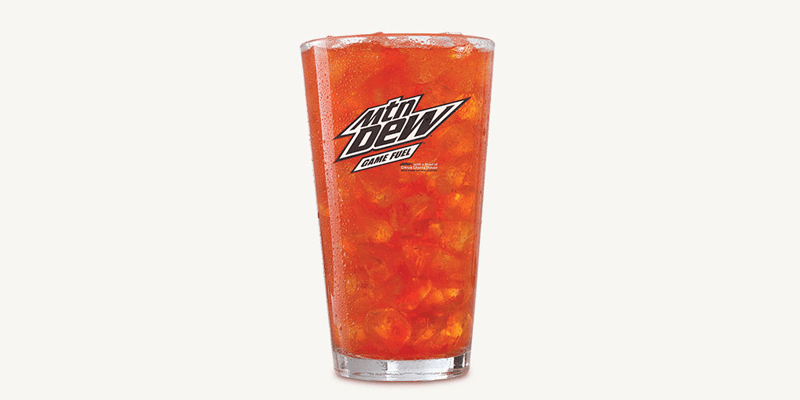 Sure, Arby's had some savory LTOs last year that filled tummies with pork belly, pizza sliders, and triple thick brown sugar bacon, but perhaps the most interesting choice came out of the soda fountain. Appealing to the self-described nerd-dom/video-gamer fan base, Mountain Dew Game Fuel Citrus Cherry soda was available on tap for a limited engagement.
Arby's took pride in being the first restaurant to offer this unique 'Dew flavor. The strategic move makes sense when you check out the brand's social media presence, which has shifted in the last couple years to appeal to gamers with a focus on pop culture references, movies, TV shows, and, of course, video games.
1. Dunkin' Donuts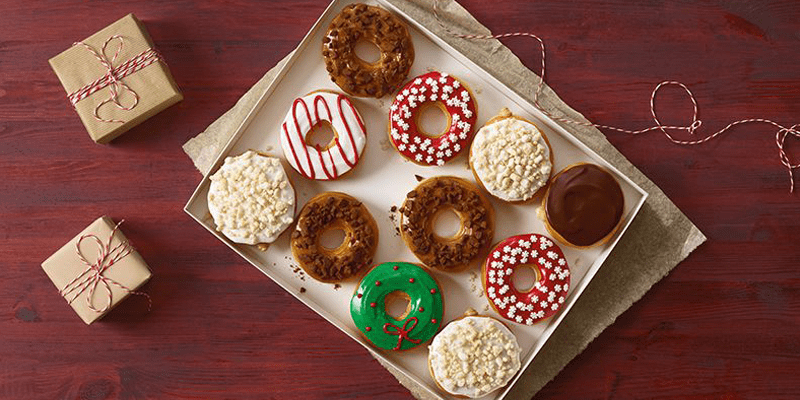 To kick off the winter holidays and close out the year on a sweet note, Dunkin' Donuts rolled out three cookie-flavored donuts. Let's start with Frosted Sugar Cookie, whose frosted yeast donut with cookie dough-flavored filling was topped with crumbled frosted sugar cookies. Not to be missed, the Gingerbread Cookie gave the holidays a boost with a caramel-frosted ring donut topped with gingerbread cookie. Rounding out the sinfulness was the Snowflake Sprinkle, a frosted ring donut with red icing and snowflake sprinkles.
In case you needed to wash any of that down (hello, sugar, my old friend), Dunkin' Donuts offered Peppermint Mocha and Brown Sugar Cinnamon coffee options. We trust no one fell asleep on Dunkin' Donuts' watch.
…
Now that you're feeling inspired (or famished), don't forget to check out our Coffee Hour webinar with Taco Bell to hear how they launch LTOs every six weeks and have increased their CSAT by 5%.
What's Taco Bell's secret? Inkling Knowledge.