Celebrating Black Pioneers and Their Contributions To Our Country
Black History Month presents an opportunity to celebrate the central role and many contributions Black Americans have made over the course of our country's history.
Black History Month presents an opportunity to celebrate the central role and many contributions Black Americans have made over the course of our country's history. Their inventions and innovations span a vast number of areas, including engineering, science, technology and sports. 
Given the backdrop of the past year of racial protests and demonstrations against systemic racism that reverberated around the world, the spotlight on Black voices and achievements comes at a crucial time, following the recent announcement that Black Lives Matter has been nominated for a 2021 Nobel Peace Prize for "bringing forward a new consciousness and awareness about racial injustice." 
The movie Hidden Figures revealed the significant contributions of Katherine Johnson, Dorothy Vaughan, and Mary Jackson who hand calculated the complex equations that allowed space heroes like John Glenn to travel safely to space. But for every case like this, there are many others. A few examples of little known innovators include:
Melba Roy Mouton 
Another prominent mathematician whose work was essential at NASA. Her computations helped produce the orbital element timetables which allowed millions to see the satellite from Earth as it passed overhead.
Mark Dean
One of the most prominent black inventors in computer science. With a bachelor's, master's and Ph.D. in electrical engineering, he began his work at IBM in the 1980s and was instrumental in the creation of the Personal Computer (PC) with three of IBM's original nine PC patents. 
Marc Regis Hannah
Co-founded Silicon Graphics in the 1980s. Silicon Graphics went on to create programs used in movies like Jurassic Park, Aladdin, Beauty and the Beast, The Hunt for Red October, and Field of Dreams. The technology was later used by George Lucas' Industrial Light & Magic.
Changing The World
With spring training starting this week in major league baseball, February is always a good month to honor Jackie Robinson, who in 1947 became the first African-American to play major league baseball in the modern era. Robinson lettered in 4 sports at UCLA and served in the Army before breaking the so-called color barrier in baseball, which was the most popular sport in America at the time. 
Robinson helped change the way the country viewed racial integration, overcoming adversity and mistreatment by fans and players alike, not only with his baseball skills but also his mental makeup. Robinson was a champion for civil rights throughout his life, including outside of his baseball career. His pioneering efforts included winning Rookie of the Year in 1947, the League MVP Award in 1949, and being inducted into the Baseball Hall of Fame in 1962. As a tribute to his legacy and impact, Robinson's jersey number, 42, was retired by both the National League and the American League in 1997—the only number retired by every MLB team.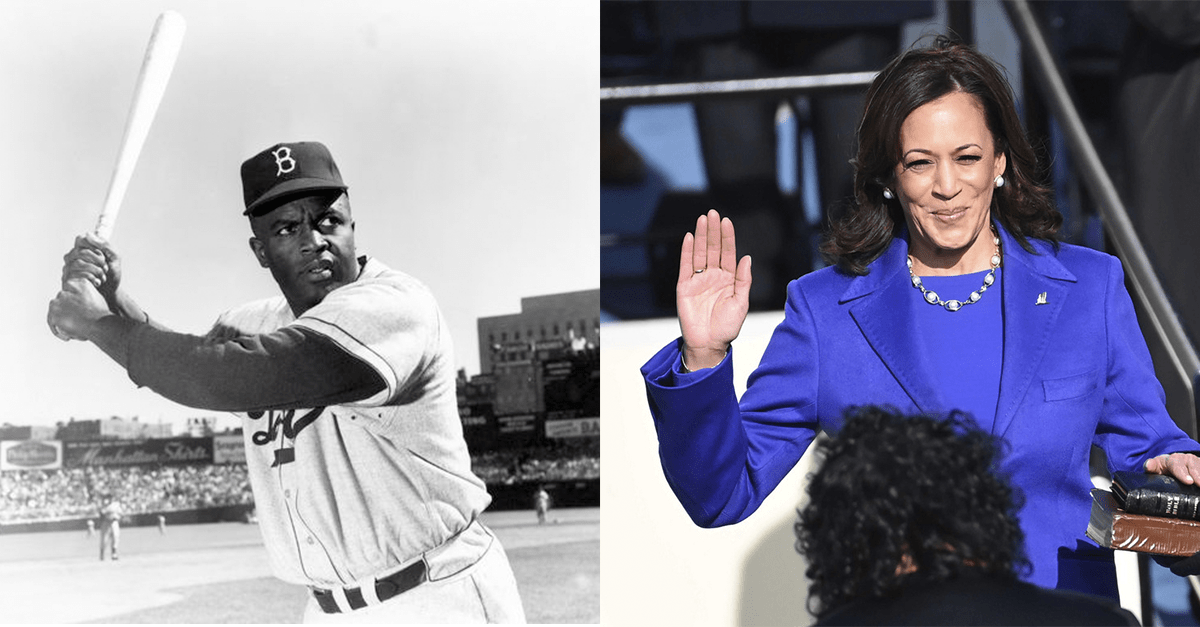 Source: National Baseball Hall of Fame | Saul Loeb/Pool Photo via AP
Black history is part of America's history and is important for all Americans to know, learn, and understand. Kamala Harris' recent swearing-in as vice president of the United States will be remembered as another important moment in American history.
In light of the continued divisiveness in our country, please join me in celebrating Black History Month and what it represents. When we recognize the achievements of Black Americans and the role they have played in our country's history, we celebrate diversity, the fight for equity, the value of inclusion, overcoming obstacles and oppression, and mutual respect.
Jeff Carr
Former Inkling CEO