Juneteenth Comes of Age with National Recognition
On Saturday, June 19, we experienced Juneteenth for the first time as a federal holiday, officially commemorating the end of slavery and the freedom of African Americans in the United States.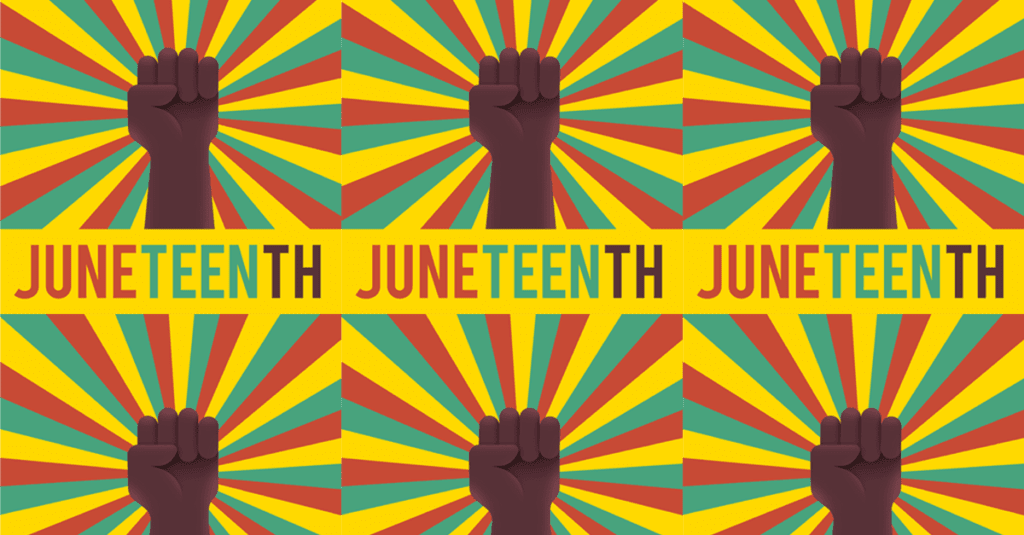 This weekend on Saturday, June 19, we experienced Juneteenth for the first time as a federal holiday, officially commemorating the end of slavery and the freedom of African Americans in the United States. Just two days prior to the holiday, President Biden signed a bill into law making June 19, or Juneteenth, a federal holiday after Congress swiftly passed the legislation with bipartisan support in the same week.
Two and a Half Years Late
The timing of that monumental day 156 years ago bears noting. On June 19, 1865, Union soldiers, led by Major General Gordon Granger, arrived at Galveston, Texas with news that the Civil War had ended and that the enslaved were now free. This was a full two and a half years after President Lincoln's Emancipation Proclamation, which had become official January 1, 1863. The proclamation had little impact in Texas because there were very few Union troops to enforce the new Executive Order. With the surrender of General Lee in April of 1865, and the arrival of General Granger's regiment, the Union forces were finally strong enough to enforce the law and overcome any local resistance.
The news was met with jubilance and celebrations across the state and the day later became known as Jubilee Day, Emancipation Day, Black Independence Day, and more broadly as Juneteenth Day. The ratification of the 13th Amendment to the U.S. Constitution in December 1865 officially abolished slavery thoughout the country.
Today Juneteenth commemorates African American freedom and emphasizes education and accomplishment. It is a day marked with celebrations, picnics and family gatherings. It also represents a time for reflection and assessment, as we still struggle to achieve a level of maturity and dignity in America that is long overdue.
Naming a holiday does not mean the work is complete, especially in light of racism, police violence, and social inequalities that exist today. Many African Americans are denied opportunities, beginning with our education system, where schools in higher income areas benefit from higher property taxes. Unequal access to education and healthcare contributes to unequal opportunities.
But, naming Juneteenth a federal holiday marks a step toward greater awareness, especially when it falls during a time when the Black Lives Matter movement has gained an enormous following and helped spark a national conversation. Recognizing the significance of the day slavery came to an end is about coming to terms with past mistakes and the terrible toll slavery took on the country. Change is possible when we acknowledge this ugly chapter of our history, and the decades of inequality Black Americans have endured.
The Grandmother of Juneteenth
Opal Lee, considered to be the grandmother of Juneteenth, was with President Biden when he signed the federal holiday bill into law. The 94-year-old retired teacher from Fort Worth has advocated for decades to make June 19 a federal holiday.
Lee has an annual tradition of walking two-and-a-half miles from Evans Avenue Plaza to the Fort Worth courthouse to commemorate Juneteenth. For the past five years, she has led crowds on her walk, the distance of which symbolizes the two-and-a-half years it took for news of the Emancipation Proclamation to reach slaves in Texas.
This year Lee walked with a new purpose as her vision was realized after almost 40 years of activism. But on the first federally recognized Juneteenth, Lee told the crowd that the work is not done. "This is the beginning of getting the disparities out of our communities so we can work as one," she said. "If people can be taught to hate, they can be taught to love."
Please join me in commemorating Juneteenth as a new federal holiday, and what it represents. Significant and lasting improvements can only take place when we are educated about and sensitized to the conditions and experiences of others. At Inkling, we will continue to celebrate diversity, the fight for equity, the value of inclusion, overcoming obstacles and oppression, and mutual respect.
We Rose
From Africa's heart, we rose
Already a people, our faces ebon, our bodies lean, we rose
Skills of art, life, beauty and family
Crushed by forces we knew nothing of, we rose
Survive we must, we did, we rose
We rose to be you, we rose to be me,
Above everything expected, we rose
To become the knowledge we never knew, we rose
Dream, we did
Act we must
—Juneteenth poem by Kristina Kay