CHRISTUS Health Aims to Turn Learning for Healthcare into a Netflix-like Experience
With the goal of creating an engaging, consumer experience for employee learning, CHRISTUS Health focuses on agility with Inkling.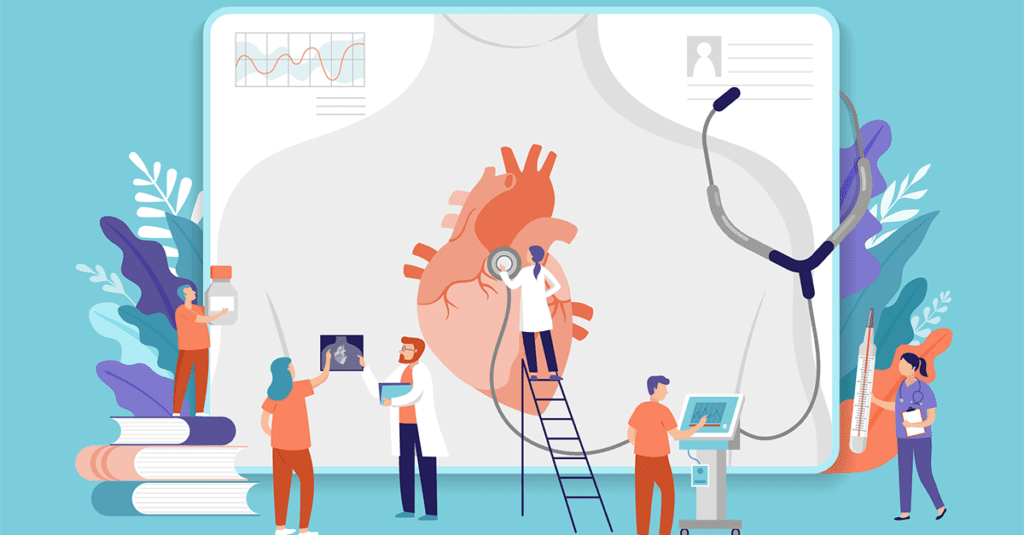 In the world of healthcare, keeping clinicians and administrative staff trained on the latest and greatest processes can be a major challenge for learning professionals. Throw in massive growth, dispersed learning content, a global pandemic—and it becomes nearly impossible.
CHRISTUS Health is an international Catholic, not-for-profit system based in Texas and operating in over 600 hospitals throughout the Southwestern U.S. and Central America. The healthcare system struggled with the challenges of keeping its 25,000 clinicians and 10,000 knowledge workers trained. Luckily, the Head of Talent Technologies, Tobias J. Washington, had a crystal, clear vision for where he wanted to take learning at CHRISTUS: a consumer, Netflix-like experience.
Rapid Pace of Healthcare Shifts
Creating a consistent, engaging learning experience across a dispersed healthcare company was Washington's first task. The existing learning experience meant that employees often had to "learn how to learn" because of multiple systems. And with the rapid pace of change in healthcare, he knew how difficult it was to keep and maintain good learning content—let alone ensure that it was consistent with the company brand. CHRISTUS Health was experiencing unprecedented growth and Washington knew the demands on the learning and development (L&D) team would only increase in the future.
But getting close to his vision would not be easy. Learning professionals are experts in instructional design but maybe not so much in graphic design. This was evident in the existing learning content which varied from complex to confusing, and each region or department's content had a completely different look and feel.
For Washington, the solution to solving these content problems had to allow both subject matter experts and learning professionals to create and distribute content with brand consistency, work with the company's existing electronic health system used by clinicians, enable all employees to search for specific content, and be accessible anytime, anywhere on a multitude of devices.
A Digital Learning Ecosystem
This is where Washington's background in software development and IT played a key role. Experience told him that having the right systems in place would enable the L&D team the agility and flexibility they needed. The next crucial step in achieving his vision was moving from a strictly LMS shop to a digital learning ecosystem. And after a long search, Washington and his team selected Inkling to be part of that ecosystem.
Because the company was in the midst of implementing a new ERP and training the entire organization, the Inkling implementation had to happen fast. Within three months, learning professionals were able to start content creation and distribution. Right away Washington noticed that partnering with the multiple teams across the organization, including talent development, clinical educators, and line of business teams, to create content became much easier.
Before the Inkling implementation, only 14 content authors would use the system but now over 50 content authors use Inkling and Washington says he expects that number to keep growing.
The Netflix-Like CHRISTUS Health Learning Experience
Reaching the vision of a Netflix-Like learning experience for all CHRISTUS employees has been a journey, not a one-and-done deal. But Washington is satisfied and excited about where his team is today, and where they're going.
Content creation has gone from several days or weeks to hours. L&D and the team now have centralized design control that drives brand consistency and they've been able to reduce duplicate and outdated content. CHRISTUS now leverages a single source of truth for all learning where employees can find the latest and greatest content.
The next crucial step in achieving his vision was moving from a strictly LMS shop to a digital learning ecosystem.
Washington's team creates templates for clinical educators or other subject matter experts so all they have to do is fill in the content with easy drag, drop, and edit features. They can include videos, interactive flashcards, presentations, checklists, forms, or any other type of media to make the content more engaging.
Today the CHRISTUS community of  45,000 individuals has rich learning content whenever and where they need it. The big vision is coming to life.
For more in-depth details on CHRISTUS Health's learning transformation with Inkling, watch the Coffee Hour discussion with Tobias J. Washington, Head of Talent Technologies and Creative Solutions at CHRISTUS Health, and Chris Tratar from Inkling.