Content Authoring 101: The What, Why, and How
Wouldn't it be nice to reduce learning content authoring time by over 30%? You can with the right content authoring tool.
Learning and training materials are pieces of content that have to do a big job: inform, train, and educate employees. But that's a tough job if your content is out-of-date, dispersed, and not engaging. Content authoring is developing and creating learning content including lessons, courses, and certifications using a variety of formats like text, videos, photos, graphics, or interactive media.
In the L&D world, it's one of the most significant pain points we hear from our customers. Why? Because they need content authoring tools that help them: 
Speed up the learning content development process
Make updating content faster while cutting development costs
Produce engaging, high-quality learning content without technical software knowledge
Distribute content on any device, anywhere, any time
Create Great Learning Content
Wouldn't it be nice to reduce learning content authoring time by over 30%? You can with the right content authoring tool. Not only that, but you also want to create positive learning and training experience for any screen size. 
Put your energy and resources into content strategy, and not into learning complicated content authoring software. A no-code authoring tool makes designing engaging digital learning content as easy as editing a Word document. You can even drag and drop a variety of media types like videos, slideshows, checklists, quizzes, and more. By using interactive media, you can more effectively engage learners than with a static document or bland Powerpoint presentations with the dreaded "next" button. 
Another key area of creating relevant content is to collaborate with subject matter experts (SMEs). This can be cumbersome and challenging with traditional methods of content creation. Keeping track of edits and version control is a nightmare. But an authoring tool that leverages standard templates, widgets, and design patterns makes it easy because all SMEs need to do is provide content, best practices, or simply edit existing content. You don't have to worry about version control either because this kind of tool tracks ongoing comments, edits, and requests so everyone is on the same page.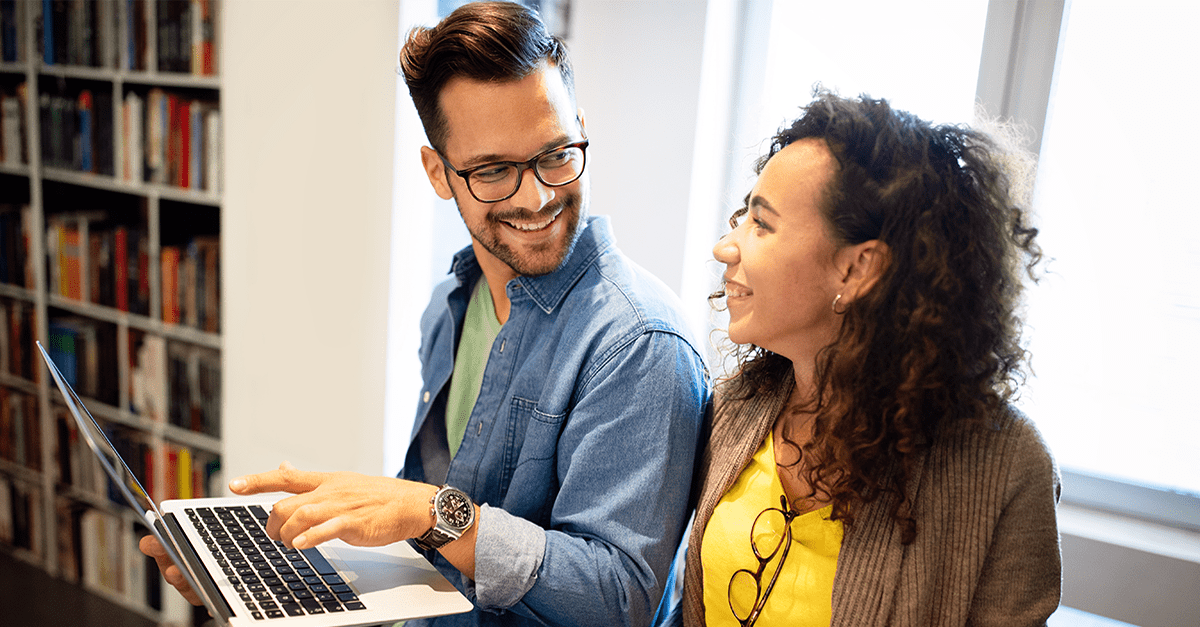 Let's Share That Great Learning Content Everywhere
Once your dynamic content is created, ensuring that the right learners have access is critical. That means no matter where they are or what device they're using, they can view and interact with it as they would any other consumer-based piece of content (think mobile apps). 
Sharing your training and learning content on the web or through an app is easy. You can choose who sees what without a lot of coding experience and be able to define accessibility by learner location, role, or any other criteria. And when something changes, you can quickly update it, publish it, and know that learners will see it. That's because instant notifications are built-in. All the right people get alerts when important updates are made. Even if learners are offline, they'll get the updates and notifications as soon as they go online. 
Measure How That Learning Content is Performing 
With your training and learning content looking beautiful and available to anyone who needs it, you'll want to make sure you know how and when it's being used. You also want to know what content is driving business value. 
A dashboard that gives you real-time data to view who is using what content, how often they access it, and what they are using it for. Customizing dashboards means you have powerful visualizations that make sense for your organization. This data insight gives you direction on what content needs updating and what content is performing well. 
Creating engaging content isn't simple. But, the tools you use to do it should be. Discover more about content authoring tools that enable you to simplify content creation and accelerate learning here.