Why You Don't Want to Miss Inkling Illuminate
Illuminate is Inkling's annual conference. Here's why you don't want to miss this event if you're an innovative L&D professional.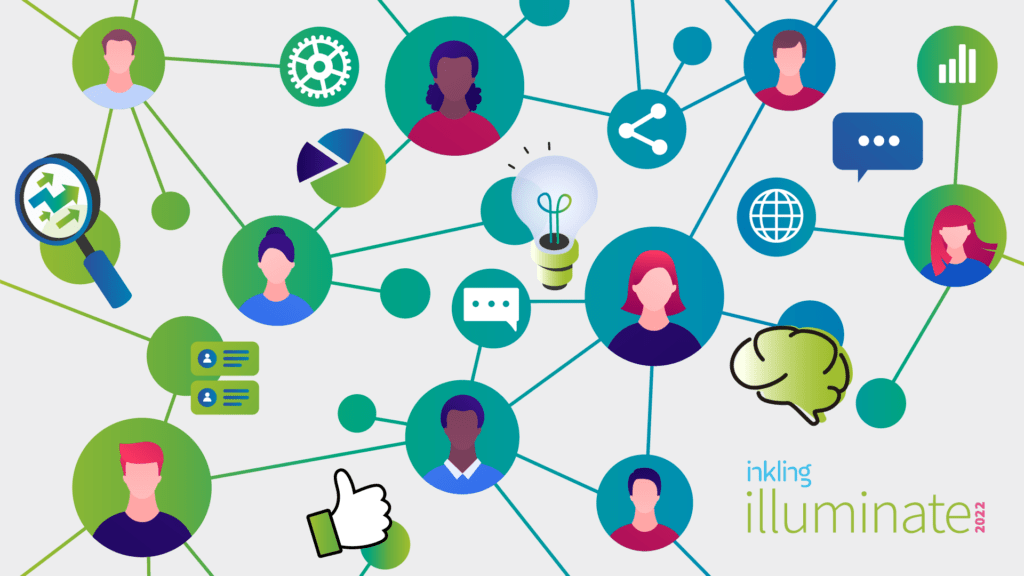 Illuminate is Inkling's annual conference, and if you're an innovative L&D professional—you don't want to miss this event. Why? Because you'll connect with peers who gather to share, collaborate on, and discover better ways drive business results through their training, learning, and development programs. The event includes in-depth training, how-tos, insights, ideas, strategies, and best practices led by industry experts.
Why You Should Attend
Illuminate is the conference you should attend if you want to stay ahead of the curve. And we've all seen from the past few years how important it is to stay agile and ready for basically anything. You'll get the latest trends and developments, network with like-minded professionals, and walk away inspired by so of the best minds in the L&D industry.
It's an excellent opportunity to develop new partnerships and business opportunities. With attendees coming from all over the world, you'll have a chance to connect with potential customers and partners from a variety of industries.
Attending Illuminate can also result in real business benefits. If you feel like your current processes aren't producing the results you'd like, Illuminate is the perfect venue for refreshing your strategies and tactics, so you can come back to your role with new solutions to big challenges.
Insight to Expand Your Knowledge
There are so many opportunities to expand your knowledge at Illuminate: in-depth training, hands-on product workshops, how-tos, best practices, panel discussions, keynotes, and our partner showcase.
This year we're featuring a series of special product training sessions for Inkling Reporting & Analytics, Inkforms, and Learning Pathways among others—offered only at Illuminate 2022—all designed so you'll walk away with real knowledge and insight.
Bringing your entire team can also deliver real value because they'll gain new skills and perspectives that can use as soon as they get back to business.
Real-World Expertise from Industry Leaders
The best and the brightest L&D professionals come to Illuminate because they know the value of collaboration, shared ideas, and networking. At Illuminate, you'll attend sessions and workshops led by an esteemed gathering of peers, analysts, and partners who are all leaders across the industry.
You'll see operational learning genius in action through real-world case studies, and you'll see how it's possible for you and your team to get the same (or better) results.
Whether you're new to Inkling or a seasoned expert, Illuminate is the place to engage with industry leaders and explore how to enable your distributed, deskless workforce.