Industry Spotlight: Life Sciences Learning and Development Challenges, and the Solution
There's no shortage of life sciences learning and development challenges. Luckily, there is a way to overcome these challenges with a modern operational learning platform.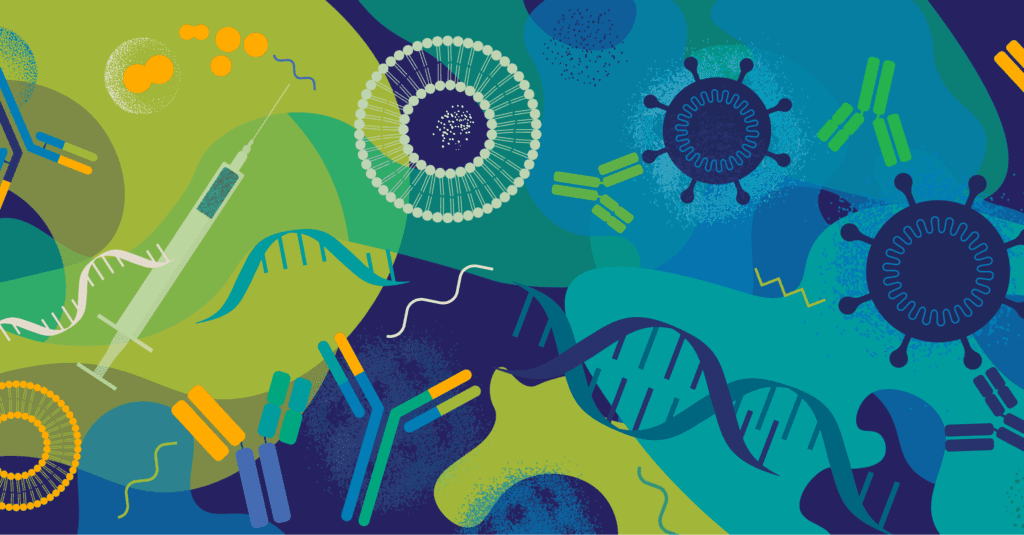 Keeping employees up-to-date and informed about changes to processes, procedures, and new developments has never been more important in the Life Sciences industry. At the same time, people and skills have become precious commodities as the global labor shortage continues and competition for the best talent heats up. This is where life sciences learning and development employee training comes into play.
Any life sciences learning and development training is also subject to rigorous compliance and regulation. Managing and maintaining life sciences digital learning content that's frequently updated and distributed to the right people can be a cumbersome and lengthy process, and there must be proof of revisions or versions to content to show that everyone is trained correctly. 
Siloed LMS and outdated materials won't allow your organization to keep up with the rapid changes happening in the market nor will it help you retain the best and brightest talent. To overcome these life sciences training challenges, you need to deliver training and knowledge at every step of the product lifecycle from R&D to manufacturing, sales, and service.
A Positive Onboarding Experience
A great onboarding experience can improve employee retention by 82%. With the right knowledge and training life science platform, new hires have access to all the tools, information, and training they need to be successful, which goes a long way toward boosting job satisfaction. 
Whether you're onboarding new lab workers or ramping up sellers to peak productivity, you need the right balance between structured learning and quick-reference microlearning to develop employees into experts. You can ensure a positive onboarding experience when you create, manage, update, and distribute a single version of training and reference content.
A Single Source of Operational Knowledge
If you've got content trapped in multiple systems or an LMS, it's virtually impossible to pull it out and make it available to your operations people who absolutely need it but in a way that's timely and relevant. A single source of truth for life sciences knowledge training that allows instant updates not only solves this issue but also makes content management, communication, and accessibility much easier and faster.
Unlike corporate training, operational knowledge and training provide learning where tasks and activities are specific to the lines of business like commercial operations, sales, marketing, or laboratory operations. With life sciences mobile learning, your employees can easily find what they need on their devices, learn it or reference it quickly, and get back to the task at hand. 
A Faster Training Content Authoring Process
The ability to refresh or author life sciences digital learning content fast and distribute it in a way that's consumable—like short videos, infographics, or interactive graphics—enables you to keep everyone up-to-date on the turn of a dime. Long product development and approval cycles make it crucial to get everyone up to speed and on the same page about new product launches. You can also make sure employees, from lab workers to frontline salespeople, are properly trained on medical equipment and drugs to show compliance. 
And when content is refreshed, notifications of new or refreshed content are sent immediately to mobile devices and when the person on the other end clicks on the notification they're sent right to the relevant content.
Your people drive innovation. Make sure you've got the right system for your life sciences learning and development to keep the brightest talent, enable them to be productive faster, and grow with your company.
See how our customers enable their employees to learn at work speed by watching a Life Sciences on-demand webinar.