Leadership Traits Applied to Training Performance Support
Here's what leadership means when you apply it to training performance support.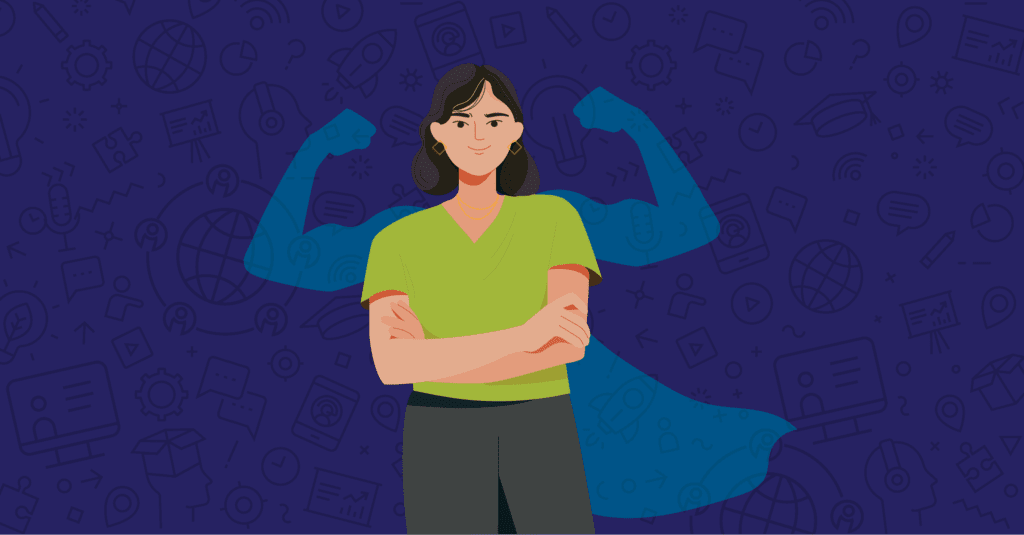 A lot of people believe that leadership involves inspiring people, aligning people with a goal, and then activating people to take action. It's about more than that, especially when you apply leadership to employee performance training. 
The right kind of training performance support requires you to know what employees need to perform their best. You provide the information employees need, and it's up to them to access it whenever it's most relevant to them. Empowering employees gives them control over their own learning process. 
Building Trust
The past two years have shown us all that people are looking for more than a "good communicator or motivator." A recent Gallup poll shows that what people are really craving from leadership are trust, compassion, stability, and hope.
Building trust is the foundation for great leadership. When this aspect of leadership is applied to performance support training, employees need to trust the training content you're providing. If it's out of date, hard to find, too complicated to access, the trust is broken. A reliable, relevant single source of truth available at the employee's point of need is how you demonstrate that you understand what knowledge and information is critical to job performance. It becomes a trusted source employees will refer to over and over. 
Listening to Feedback
A willingness to listen rather than be heard is another trait of a great leader. And you know, as an L&D professional, that great training and performance support cannot happen in a vacuum. 
Getting feedback from employees is critical, but not only that. Responding to and demonstrating that you've absorbed the feedback and given it serious consideration, or even incorporated it into your employee performance training initiatives is where you can demonstrate true leadership.
Making Future Opportunities Known
While stability focuses on the here and now, hope is about the future. People need to see that their leaders have a clear direction for the future in mind. 
Taking this leadership concept to training performance support, employees need to know that you're guiding them in the right direction. They need to know that they're going somewhere and that they have a future with you. Plugging in learning pathways that show employees what training is needed to get them where they want to go is how you do this. No matter what their role is, there's a direction for them to go. 
You can be a leader as an L&D professional by providing the kind of training and performance support that inspires trust, includes employee feedback, and shows employees what their futures could look like with your company.