[INFOGRAPHIC] Discover How Mobile-First Content Enables Deskless Workers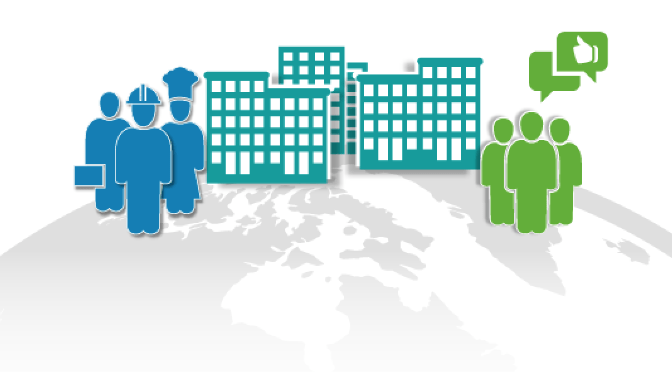 Many businesses today rely on deskless workers who can perform their job functions while on the road, in front of customers, or at remote sites; other companies have simply come to recognize the benefits of having a mobile workforce. Disseminating critical business content to remote employees is a challenge that businesses have previously tried to overcome by utilizing paper binders, portals, and PDFs—all of which lack the ability to share real-time information.
The infographic below illustrates the difficulties that dispersed workers and their companies face, as well as the benefits that everyone experiences when operations are modernized with mobile content. Are you ready to empower your workforce?
The workforce is changing, as evidenced by the 85 million Americans and 3 billion global workers who are mobile. In fact, only 615 million workers worldwide have desks, which equates to three mobile workers for every one desk worker. Mobile workers perform jobs in a variety of locations, including:
Retail stores, restaurants, hotels, cruises (operations)
Customer homes, dealerships, industrial sites, manufacturing plants (field services)
Planes, trains, automobiles, customer sites, office buildings, restaurants, hotels (sales)
Managing a dispersed workforce comes with unique challenges. Mobile workers perform their job functions without a desk, PC, nearby supervisors, or in-person options for help and guidance. Because mobile workers often speak directly with customers and represent the company and brand, it's critical that the employee be an expert and be fully engaged in order to deliver consistent customer experiences, which can be hard to accomplish without direct and persistent access to up-to-date content from the corporate office.
For businesses, the challenge to communicate real-time information to remote employees may be daunting, especially if the company relies on old-school methods like printing paper binders and sending out PDFs. Information needs to be disseminated that is standardized, accurate, easily updateable, and interactive to encourage consumption and employee engagement.
From a training perspective, businesses spend a lot of time and money to onboard new employees. While the goal is to ensure the highest quality of service possible on behalf of the company, the process is often long, arduous, and expensive.
If these challenges sound familiar, then it's time to modernize your operations and adopt a mobile content solution. By providing critical business information on mobile devices, you enable your workforce with engaging content that travels with them and is always accessible from the palm of their hands.
For deskless workers, mobile content means empowerment. Because content is searchable—both within a document and across the digital library—employees always discover the right information, even when they are offline. With multimedia options like videos, the documents are interactive and instructional for heightened engagement.
Companies benefit by providing a single source of truth for all employees, which ensures accurate messaging and operational consistency and excellence with customer interactions. With real-time updates and one-click publishing, delays in knowledge sharing are a thing of the past. Throw in the cost savings on printing and shipping training materials, and you have a complete digital document solution.
By adopting Inkling, mobile workers are empowered and knowledgeable, high company standards are upheld everywhere you operate, and customers are kept happy when they receive the best experiences possible. Discover the benefits of Inkling's workforce enablement solution today. Request a demo now!