ShopTalk 2017 Wrap Up: 4 Innovations in Customer Experience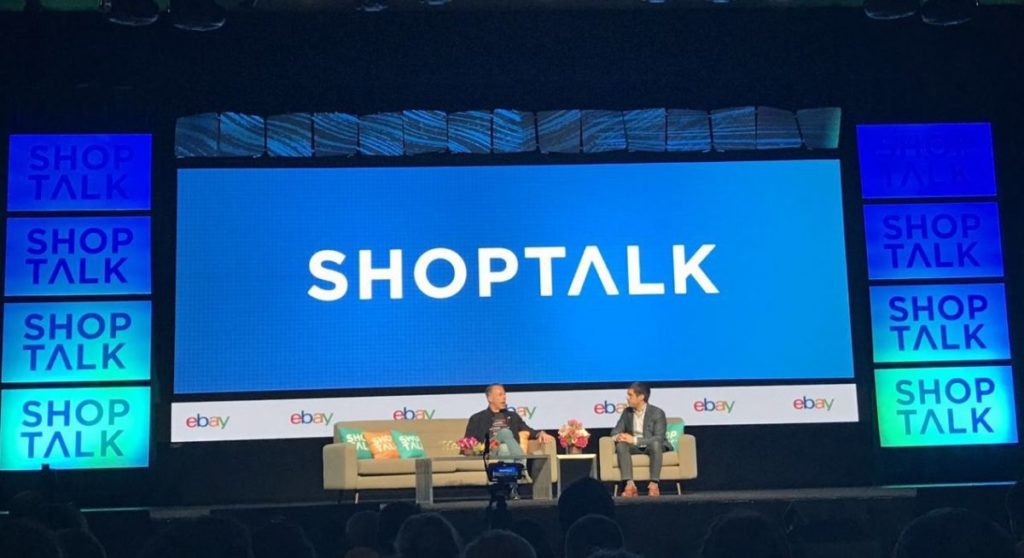 If you spent last week at ShopTalk 2017 at the Aria in Las Vegas, then you are well aware of the retail revolution that is currently underway. In case you missed it, then look no further. While there were many successful next-generation strategies on display – did you stop by the Inkling booth? – we decided to highlight 4 forward-thinking companies that are taking the convergence of technology and retail to the next level:
1) Crate and Barrel
At Crate and Barrel, in addition to elegantly displayed stemware and colorful throw pillows, you may also start to see Apple iPads. While you won't be seeing the latest 12.9-inch iPad Pro on display for purchase, you may start to see them in the hands of store employees.  According to the company's COO, select Crate and Barrel stores have begun to deploy the use of iPads among their staff to enhance customer service and make it a more engaging experience. Store associates can bring up additional product information, place an order for a customer right from the store floor, and even create a mood board and email it directly to the customer. 
2) Dick's Sporting Goods
While probably not the first example that comes to mind as a "cutting-edge retailer," Dick's Sporting Goods has built a team called the HQ Digital Experience to enrich their customer's purchasing experiences. Examples include, booking appointments for fittings or sport lessons by store associates in real-time. Most recently, they have expanded their Team Sports HQ Suite of Digital Offerings with the acquisition of GameChanger Media. The addition of the mobile app provides amateur sports teams scorekeeping, stats and team management for the coaching staff – plus live game updates, stats and recap stories for families and fans.
3) Macy's
Macy's approach to modernizing the customer experience is through their goal of a "friction free work environment." Through the use of mobile technology, 100% of shift scheduling can now be done by store associates themselves – they can even swap shifts without the need of upper management approval. Macy's has also rolled out targeted messaging, training and internal surveys via mobile, both freeing up time for managers to engage more with associates and providing a voice to those at the lowest levels of the managerial hierarchy. This newfound autonomy enhances employee engagement, and businesses with the most engaged workforce tend to be the most successful.
4) Target
In an effort to stay true to its tagline, "expect more, pay less," the head of Target's Innovation Office introduced its concept of "Open House," an interactive storefront located in America's tech hub of San Francisco. According to Target, Open House "is a place to experiment with and purchase products, learn about possibilities and connect with creators." The innovative space is broken up into 3 areas:
Interactive House – Customers start in this area of the store, where on vertically mounted touchscreen monitors, they can test out personalizing their home.
Garage – In this space, companies can showcase or launch their connected home products, while also receiving quantitative and qualitative feedback from Target shoppers.
Playground – This final area demonstrates the potential of various connected products for the user. Guests are asked to answer a series of questions, which allow the house to show a personalized example of how connected products could fit into their lives.
Plus in the evening, Open House turns into an event space, hosting discussions, collaborations and presentations, such as Saturday spotlights, where people can see learn about new products directly from the folks who created them. With a focus on innovation within consumer loT, Target wants you to consider it your home for possibilities, and Open House was built to show you just how to bring them to life.
ShopTalk certainly did deliver on its promise of showcasing "the most critical technologies that are currently impacting retail and ecommerce or are poised to fundamentally alter the industry going forward." As changes in the way consumers discover, shop and ultimately purchase accelerates, it is more imperative than ever to look to technology to help exceed customer expectations.
Interested in how Inkling connects distributed workforces via mobile for an upgrade to both labor productivity and the customer experience? Watch the video today.