VP of Product, John Crowther:
6 Reasons Why I Joined Inkling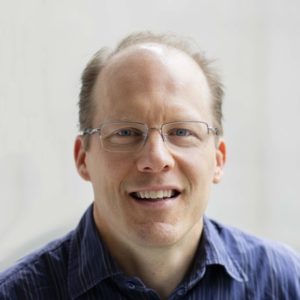 When you work in the tech industry, you quickly realize there's no shortage of new opportunities. Every company seems to be disrupting the old way, offering the latest solution, and racing towards gaining market share.
From my time leading product management at DemandTec, a cloud-based applications startup acquired by IBM, to then running product strategy for our business unit within IBM, I was involved in several software and IP acquisitions from both sides of the table. This helped me understand what made a product successful not just from a technical standpoint, but also a business perspective. These experiences helped me define what I needed to know when looking for my next move.
There's risk involved whenever you join a new company, but the following six items helped me identify a solid career opportunity with Inkling.
1. Large Market Opportunity
First, I look at the potential market size for the product or service. If it's not positioned to solve a prevalent need in a significant sized market then the company will face challenges driving sustainable growth. Plenty of fascinating technology exists today. But to me, it's important to be part of a company that can grow its customer or user base over the long term across large industry verticals.  
At Inkling, I saw the team providing solutions to a large market that was underserved today by existing technology. There are over 100 million mobile, deskless workers today with needs for better solutions for onboarding, training, communicating and collaborating in their workplace. I knew working on products that helped deliver a scalable and more streamlined experience that empowered and engaged these workforces would be a worthwhile challenge.
2. Right Market Timing
We've seen it time and time again—products ahead of their time that fail just because the market wasn't ready yet or ones that get in too late and face an uphill battle against established competitors. You really want to find that sweet spot.
Inkling has a great advantage being a mobile-first platform during a time of high mobile adoption in the workplace. It's in a great position to ride that wave of investment in mobile for frontline employees. I also see incredible pressure for companies to empower their employees with a more streamlined and effective experience. You have historically low unemployment rates and chronically high employee turnover coupled with online efficiencies challenging the value of storefront experiences. It's a great time to capitalize on this growing mobile environment and focus on tools that drive employee engagement and empowerment.
3. Delivers Significant Value and Impact
You want to be proud of what you're working on and know that it's making a difference. This also ties into finding a company that's solving a big problem. That's what really gets me excited about the work I do.
When I looked at Inkling's mission, I realized they were tackling a big challenge that was costing companies significant lost productivity and missed potential revenue. There's a thousand little things you need to do well to achieve maximum returns in complex distributed organizations such as retail or restaurants. Whether helping to shorten onboarding and training times, eliminating distribution of paper materials, reducing turnover rates of existing employees, or educating employees to execute and sell new products more effectively, Inkling is helping these companies saves millions in costs while simultaneously improving topline sales.  
4. Technology That Customers Love
It's no small feat to get large scale enterprises with thousands of employees to really stand up and sing your praises. People's work lives are filled with countless technology solutions, but you don't often hear customers stand up and praise their enterprise software provider in public and very passionate ways.
Inkling customers are not shy about sharing the successes they have had, with many willing to stand up on stage in public forums to share their perspectives on what makes Inkling work for them.  
5. Great Company and Team Culture
A strong, positive culture is almost always a company priority. You need the right environment to be your best self and perform at the height of your abilities. Every company claims to have a great culture, but not all are able to live and breathe it everyday.
Inkling focuses on bringing in a broad mix of strong talent while maintaining a collaborative and fun culture. I especially appreciate the humility of the talented people I get to work with everyday. It creates a culture fixated on learning and adjusting rapidly. And they also make sure to keep a playful, inclusive environment whether this be through our recognizing colleagues that have gone above and beyond in the company Slack channel for "InkProps", sharing everyone's unique quirkiness in a 3 minute presentation to the company when you join.  Inkling's employees genuinely care about the mission and, just as importantly, care about each other.
6. Well-Aligned Investment Partners
The last point I'll touch on is making sure the company you're joining has solid investors that are aligned on the vision and the path to growth.
We're fortunate at Inkling to be owned by Marlin Equity Partners who really understand what we're trying to achieve. Both pragmatic and encouraging, they bring a well-informed and strategic view on how we can continue to expand and grow. You need the right team behind you to make your vision a reality, so it gives me great confidence to have such a strong investment group supporting our mission.
By no means is this an exhaustive list, but it's helped me with my career decisions. I appreciate the incredible support I have at Inkling and feel excited about the path ahead.
The Inkling team is always growing and we'd love to have you join! Check out open positions here.