Better Together: Inkling Receives Global People Supplier Award from McDonald's
Did somebody say "better together?" 
McDonald's may be well-known for Happy Meals and tasty french fries, but the global brand also knows how to recognize and honor the people who ensure their continued success in restaurant locations around the world.
That's why McDonald's brings together global employees, suppliers, and franchisees every two years for their Worldwide Convention (WWC). This year, over 15,000 people attended the multi-day event in Orlando, FL. (That's quite a few hands for Ronald to shake!)
While the convention offered a lot to enjoy, we're lovin' the "Better Together" Global People Supplier Award that was presented to Inkling.
Delivered for the first time ever, this special recognition was awarded to Inkling by Rob Lauber, McDonald's Chief Learning Officer, who emphasized the strong partnership between the two companies.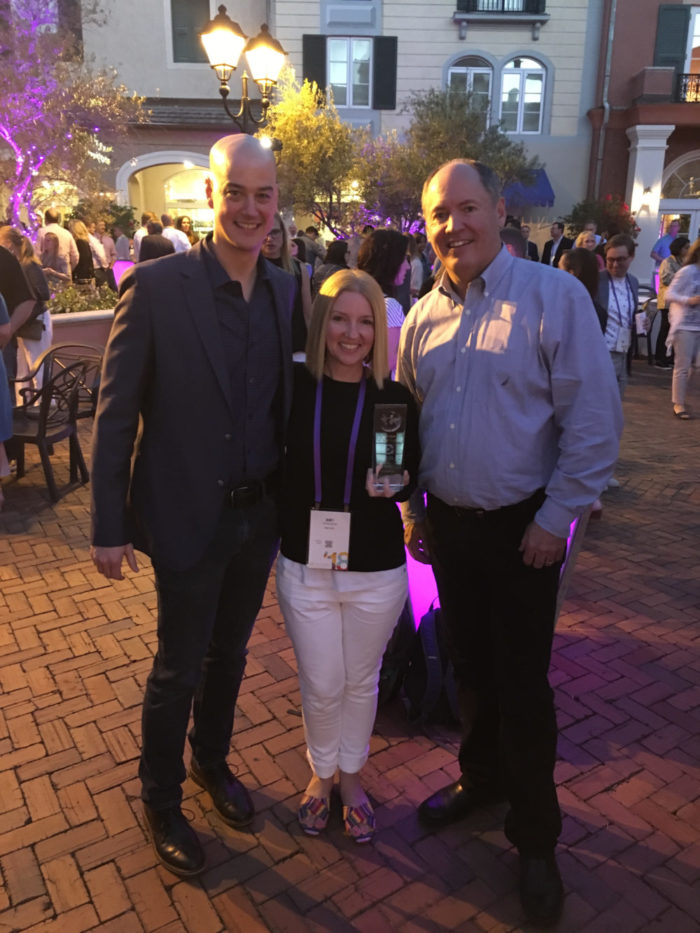 McDonald's originally partnered with Inkling at the end of 2015 to transform restaurant crew training. They wanted to move away from printed materials and instead focus on how and where crew members learn best: shoulder-to-shoulder in the kitchen. With Inkling's digital and mobile-ready content for onboarding, training, and reference, McDonald's achieved their goals to reduce training time and costs while improving the crew's learning experience.
Rob recognized the effort Inkling put into visiting restaurant locations and spending time with their teams to better understand the needs of crew members and managers. He also spoke to Inkling's incorporation of that feedback into the product to further enhance the learning experience.
We could not be more honored by the award and this feel-good moment. We look forward to continuing our work with McDonald's as we bring shoulder-to-shoulder training and mobile learning to crew members worldwide.
Want to learn more about how McDonald's modernized employee training? Check out their success story today.