L&D trends for the 2020s: What's new and what's coming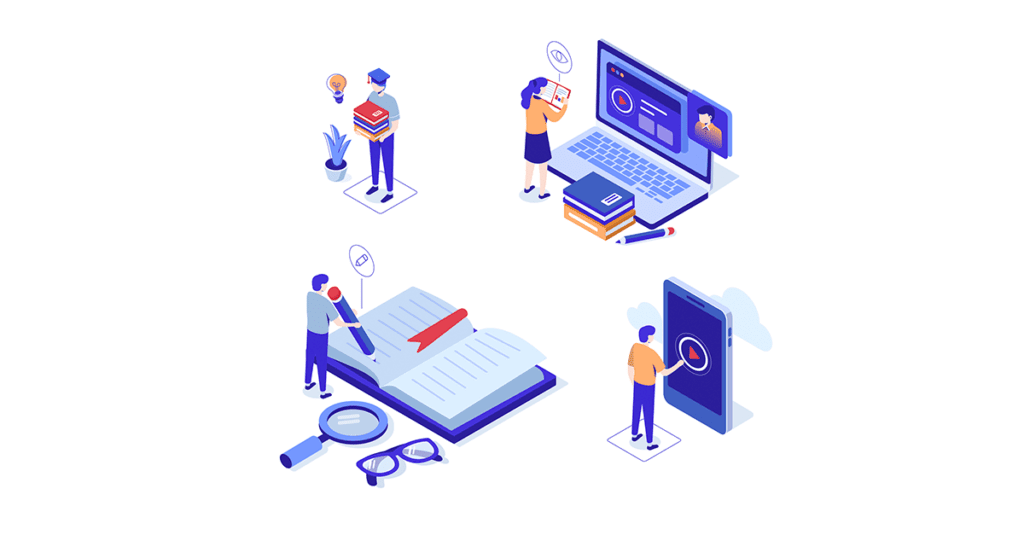 "Truth: What got us here won't get us there."
This opening assertion from guest host Dani Johnson set the stage during our recent live webinar, "New Decade of Learning & Development: What's Here & What's Coming?"
As co-founder and Principal Analyst of RedThread Research, Dani studies "people" trends to help organizational leaders make better decisions about their employees. When forecasting what the decade ahead looks like for L&D, Dani sees three main shifts emerging around how organizations see employees, how L&D teams do their job, and how technology is used.
Shift #1: How we see employees
Organizations are moving towards a more holistic view of employees as they start to recognize the uniquely "human" traits that enable employees to perform better. Part of this shift involves empowering employees with the tools they need, especially on the frontline.
For too many years, frontline employees have been underserved by L&D because they lack regular access to computers. This oversight has ramifications on employee engagement and performance, as demonstrated by a recent RedThread study on performance management. It uncovered that frontline workers are most engaged when:
Clear feedback is provided;
Frontline managers are future-focused and have the people skills needed to help workers learn and develop; and
Continuous learning opportunities are created for frontline workers to ensure everything is equal and fair.
Another trend speaks to the varied nature of employees, their goals, and their needs, which is a natural outcome of five generations being represented in the workforce. In addition, the rise of "digital nomads" and the advent of remote work presents new challenges and opportunities as organizations navigate how to best manage these workers. Are they embraced as valuable team members, worthy of investment and access to L&D? The one thing that is certain is that remote workers aren't going away and will only increase in number.
Organizations must also shift focus and see employees as people who are worth developing rather than replaceable resources. New research from RedThread demonstrates that, when organizations invest in developing employees instead of hiring externally, they are more likely to be "responsive" organizations, i.e. those with stronger business results, better responsiveness to market conditions, and more innovation.
RedThread made this discovery by segmenting organizations into four levels based on a responsive index. Labeled "Level 4," 49% of the most responsive organizations (meaning they are more able to respond to external disruptions and opportunities) prioritize internal development in comparison to 33% of Level 3 companies, 14% of Level 2, and only 4% of Level 1. In short, organizations that value people and focus on developing long-term skills experience stronger outcomes.
Shift #2: How we as L&D do our jobs
There's some great news for L&D in this new decade: LinkedIn's 2019 Workforce Learning Report found that only 27% of L&D leaders say that "limited budgets" is a top challenge, while 82% report that leadership is actively supporting learning programs.
Hand-in-hand with funding, L&D teams have gained considerable clout and independence to be more strategic. They recognize the stumbling blocks faced when planning employee development (lack of hardware, bandwidth, firewalls, accessibility, etc.) and are focused on addressing these challenges upfront to be inclusive of all employees, including frontline workers.
In fact, the overall approach to L&D is becoming more comprehensive to match the new views of employees and more focused to identify and assess skills gaps. Part of that focus is thinking in the flow of work. L&D teams recognize that learning happens everywhere, and learning in context is a stronger experience than taking employees out to teach them.
Organizations that are responding better to their markets are the ones looking for opportunities to build skills as a part of the work rather than separate from it. In fact, RedThread's 2018 "Humanizing Learning" study discovered that 71% of more evolved organizations build learning opportunities into their work, while only 16% of less evolved organizations do the same.
During this crisis, consumer technology tools have helped us to quickly adapt and continue our daily lives using our laptop or mobile device. We can connect to the people we care about and access the services we normally use. That same digital empowerment is required in the business world for employees, but isn't quite as readily available and has exposed three main operational needs:
L&D functions: Rather than focus on content, which is now ubiquitous, think more about how you connect people to each other and enable learning experiences in the context of work.
Employees: There must be a culture of sharing within the organization. Otherwise, it won't matter what technology you put in place. Employees must want to share knowledge and experiences, and then the technology can take learning to the next level.
On a final note, forward-thinking L&D teams are also more informed because they are taking advantage of data and creating richer data sets. These teams recognize that, while great for learning, SCORM and xAPI can't keep up. Better technologies exist that integrate into the larger organization and enable absorbing and sharing more data, including pushing data down to managers and individuals.
Shift #3: How we use technology
Speaking of data, forward-thinking L&D teams are taking advantage of technology by developing thoughtful ecosystems that enable employees to learn, grow, and develop. That means leveraging all technologies, not just the technology that shows up on balance sheets. L&D teams need to look at all new applications that drive better data, better connections, and allow for new tool types, such as AI and machine learning (ML).
While AI and ML receive a lot of attention and have tremendous potential, it's important not to think of them as a replacement for humans. Instead, these technologies are an opportunity to take monotony out of jobs and free up humans to do more strategic things.
It's exciting when reframed in this way, but it's important that such technologies are approached in ethical ways. The same holds true for augmented and virtual reality developments. For example, AR/VR can be used in innovative ways, such as diversity and inclusion training where learners "experience" different personas to see firsthand what biases and reactions other employees may encounter.
Change starts at the top
For organizations to embrace these new mindsets around employees, L&D's role, and the use of technology, buy-in must happen with leaders at the top. Often, that means those who hold the vision for the future must present research and business use cases to ensure top leaders understand the benefits that come from evolving our thinking.
At the same time, anyone associated with L&D and talent must have a strategy to make these changes happen. While L&D has come a long way in the last decade, Dani's opening point rings true: What got us here won't get us there. And we all want to get there.
If you'd like to learn more about upcoming L&D trends and hear firsthand from RedThread Research's Dani Johnson, click here.