Drive Operational Efficiency: Say Hello to InkForms
Do you want to ensure operational excellence and keep employees trained? Discover InkForms' ability to boost operational efficiency.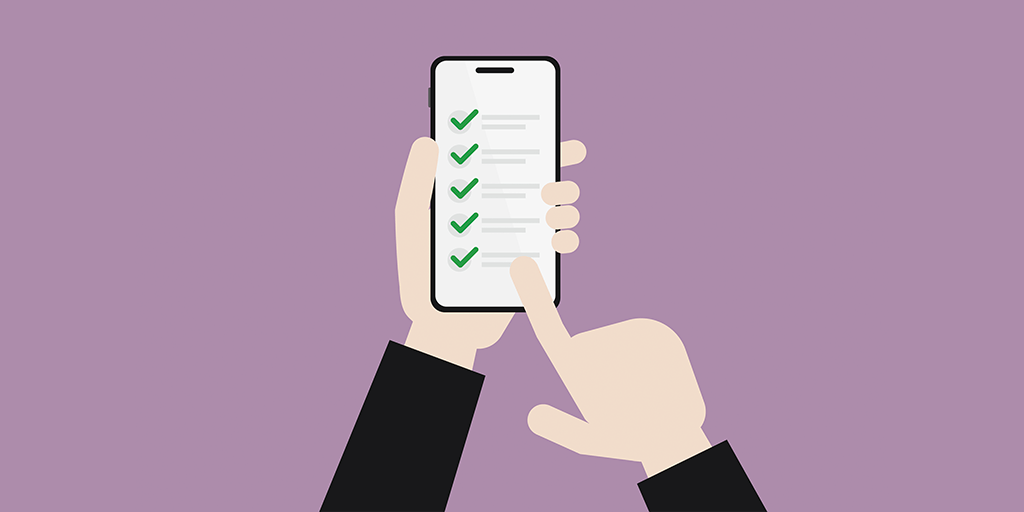 The key to making your business run smoothly is building excellence into your operations. And we're all about helping you prepare your employees to deliver excellence every day. That's why we're so excited to introduce you to InkForms, checklists, and surveys that enable you to combine task management with operational training and knowledge.
So now you can not only deliver mission-critical training at the moment your employees need it but, you can also reinforce operational workflows to ensure operational excellence and success as a daily part of work.
Make Excellence Part of Everyday Operations
Repeatable operational checklists help employees execute flawlessly for tasks they need to perform often. You can enable a range of operational tasks such as initiating service requests, submitting a completed task for approval, initiating and routing maintenance requests, or scheduling appointments. 
And when employees need refresher training or are new on the job, they can access training and knowledge directly from operational workflows. You can even embed workflows in the context of broader training courses, initiatives or quick reference, micro-learning.
Creating forms is a breeze. Forms can be designed with specific fields that are pre-filled automatically with basic information, such as location, name, and role, from a variety of sources. You can manually pre-fill forms or checklists with information specific to certain roles or locations, or pre-fill from previously completed forms, as well as data from tables, employee profiles, organization systems of record, and integrate with other systems, like Hubspot and Salesforce.
Need to build a new operational workflow? Simply use the drag-and-drop tools to drive actions for approvals, alternate completion flows, or provide branching logic to trigger different workflows, training, or knowledge delivery based on completions and answers. Several pre-fill options, integrations, and action buttons make it super easy to create whatever you need. Your only limit is your imagination.
Ensure Critical Compliance 
A critical part of operations is demonstrating compliance with mandatory regulations. Leave manual and paper-based compliance behind with digital, operational checklists so managers stay up to date on how daily checks went and if they're in compliance. You can even notify the right employees when form data is out of compliance.
We've seen with COVID-19 how quickly regulations change. No matter how often compliance requirements change, you can manage everything related to COVID policy, training, and tracking—whether you are a health provider managing a vaccination program or an employer tracking employee COVID status.
And you don't have to worry about security in collecting sensitive health information. In addition to enterprise-class security, like SSO, data encryption, and multi-factor authentication, you also get an additional level of security with its own dedicated HIPAA-compliant server. You can even store signed legally-binding agreements without all the hassles of paperwork. Collect electronic signatures and file attachments, like photos of test results, proof of vaccination, or exemption reason, directly through your vaccine consent, testing, or registration form. 
Collect Feedback and Gain Operational Insight
Conduct employee surveys using InkForms to connect with learners and understand their needs better. Convert real-time form responses into custom reports and presentations that you can share in seconds. See results by form type, checklist, survey, location, region, or the entire organization then use the feedback to build learning and training programs that drive results and increase operational excellence.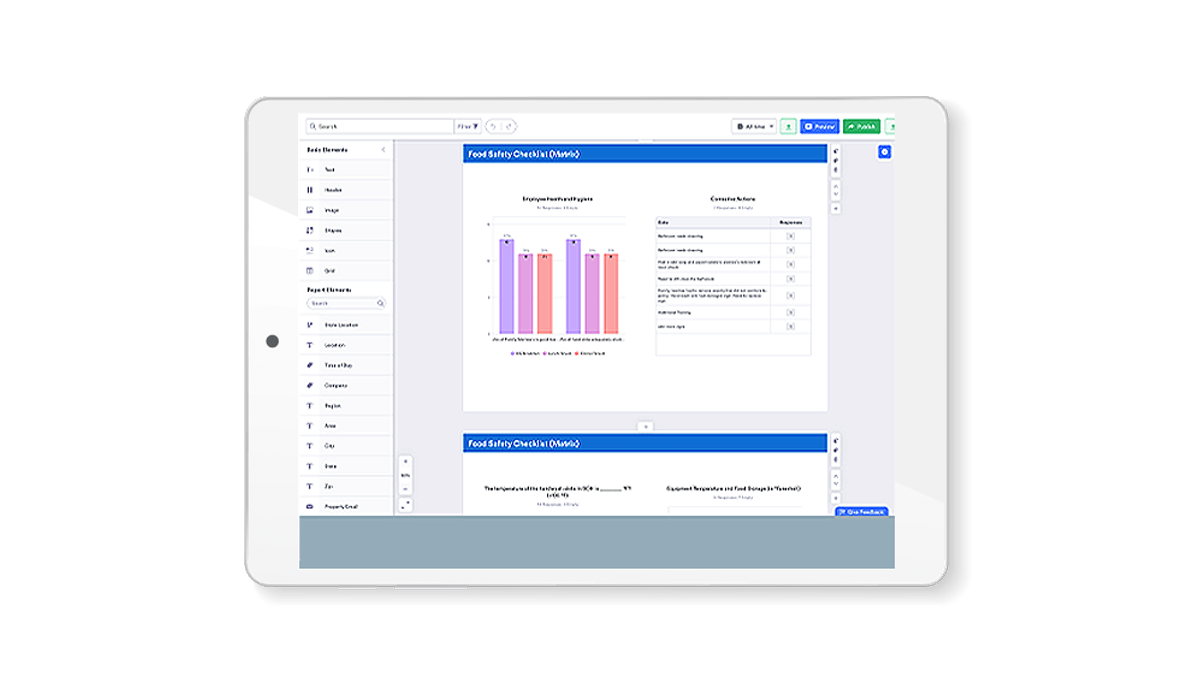 Gather all forms data automatically and even see pictures and video attached to form completions to ensure the job is being done right. Now that's the way you drive operational excellence.
If you're ready to see what InkForms can do for your operations watch the features come to life in this informative and quick demo.