Restaurant Employee Training: 5 Ways to Improve the Employee Experience
When employees have the right operational knowledge, they perform better. Here are five ways to deliver better restaurant employee training.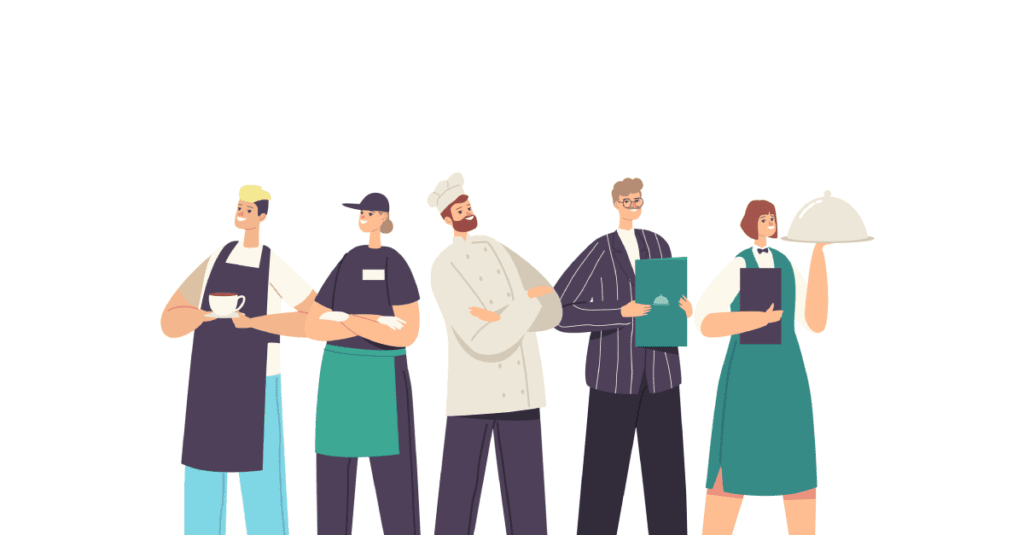 These days when you walk into many quick-serve restaurants, and even grocery stores, you'll see digital automation in the form of smart kitchens or self-service kiosks. And though there is this digital transformation of the service processes, the restaurant employee training experience in many of these organizations are still paper-based or tied to a desktop LMS in the back office.
With turnover rates higher than ever, it's a good idea to apply digital transformation to your frontline restaurant worker training programs too. Because when employees have the right operational knowledge, they perform better and are much happier in their jobs.
There are five ways you can deliver a better employee experience when you digitize training:
1. Create engaging training content that keeps pace with your business
Developing and distributing training content is always a challenge because it seems that as soon as information is ready to send out, it's outdated. Traditional authoring and learning tools aren't built for speed and agility. 
A digital operational learning platform enables you to create and distribute training content much faster. And, employees can access and search for what they need when they need it. 
Even more important is your ability to update content on the fly because operations change fast and often. Users who aren't super technical can author content without coding expertise, and all changes are cataloged so there's an audit trail of edits where you can go back and view older versions. You decide who gets to see the new content and send notifications to the appropriate people so when they log on next that'll be the first thing they see.
2. Reduce turnover with a better training and onboarding experience
Employees have their choice of jobs right now. Sometimes new employees quit after their first shift on the first day. So what can you do to keep them? 
Start with restaurant employee onboarding. Statistics show that 69% of employees are more likely to stay with a company for three years if they experienced great onboarding.
A digital employee enablement platform gives new hires all the training they need to complete on their first day of work in one tab. All training is in sequential view so they know exactly what to do next. You can include links to videos and even ask employees to upload photos. Employees can complete structured courses in their own time, place, and pace rather than being tied to a desktop. 
Managers have visibility into all course completions to see exactly what's been done and what still needs to be done. Any approvals and sign-offs are listed for managers to review and complete.
3. Run tight operations with digital SOP's and operational checklists
In many restaurants, standard operating procedures (SOPs) and checklists are trapped on paper. This is inefficient and not always up to date. And, employees can't quickly refer to operational information when they need it. 
Digitizing standard operating procedures means this information is available at employees' fingertips, on any device. Employees can complete forms and checklists in the moment as work is getting done. 
All form and checklist content is integrated into training content so there's an audit trail of what's been done and what still needs to be done. 
If a new vendor is added to your system, all operational information is recorded so when that vendor arrives to deliver, employees know right away so you can reduce supply chain issues.
4. Launch new menu items or LTOs faster
New menu items keep your brand fresh and they keep customers coming back. When you launch new menu items or limited-time offers (LTOs), you need to make sure everyone is trained and ready. 
Restaurant worker mobile learning includes interactive content to engage employees with videos, flip cards, and assessments so they can get up to speed quickly. The faster employees learn about LTOs, the better customer experience they can deliver.
5. Deliver consistent service with employee training in the moment 
It's important for employees to understand what they're seeing and learning so they can retain that information—90% of training is forgotten in the first 90 days. Your restaurant employee training may include processes, policies, station information, and equipment information but without a quick reference, employees forget and your brand suffers.
When you digitize training, employees can access information right when they need it but it's also just as important to enable them to absorb it. The ability to highlight sections and save notes is a way to do that. Once a note is saved, that employee now has a collection of notes that goes with that content. 
An additional feature also helps you: the ability to deliver feedback. Within the digital document, employees can highlight and send notes to the training team to continually improve training content.