5 Ways to Deliver Personalized Workforce Training Development at Scale
Delivering scalable employee training that's personalized is challenging—especially when resources are stretched so thin. Here are five ways to make it happen.

You've come to realize that one-size-fits-all training workforce development doesn't work for the diverse needs of your employees nor does it fill the needs of your business. Employees need more frequent and personalized training experiences to be successful. The big challenge here is how to deliver a personalized experience, at scale. 
Here are five high-level strategies, shared with us by Michael Rochelle, Chief Strategy Officer and Principal HCM Analyst Brandon Hall Group, that you should consider and execute to deliver the kind of training and learning—at scale—that will enable them to meet current and future demands.
#1: Align Business Goals and Learning Outcomes
According to Brandon Hall Group data, organizations that align business and learner objectives are four times more likely to say their strategy is effective in achieving business outcomes. 
The very first step is defining metrics and to do this, you need to align L&D strategy development with business objectives. This way you know what skills are needed to meet these objectives. Not only that but when employees are involved, the "what's -in it-for-me" criteria are met. Meaning, alignment truly drives engagement.
#2: Rely on Cognitive Science Principles 
By using neurological and cognitive science principles in the development of training workforce development, you help employees develop flexible problem-solving skills, which is key to success in a volatile, fast-paced environment. 
Your employees' brains need to focus on learning experiences with dynamic spatial and temporal structures. Studies have shown when learners are presented with neuro-cognitive-based learning the results are better attention, working memory, and mood.
#3: Recognize and Reward Learning
Creating a culture of learning means everyone in the organization has to participate. Setting up rewards that recognize employee achievements is a great strategy for demonstrating the commitment of the organization. 
According to BHG, 82% of companies who are ready for the future of work consider recognition for learning critical. Incentives like points, badges, leaderboards, or leveling up when mastery in a skill is achieved hits on intrinsic motivators for learning.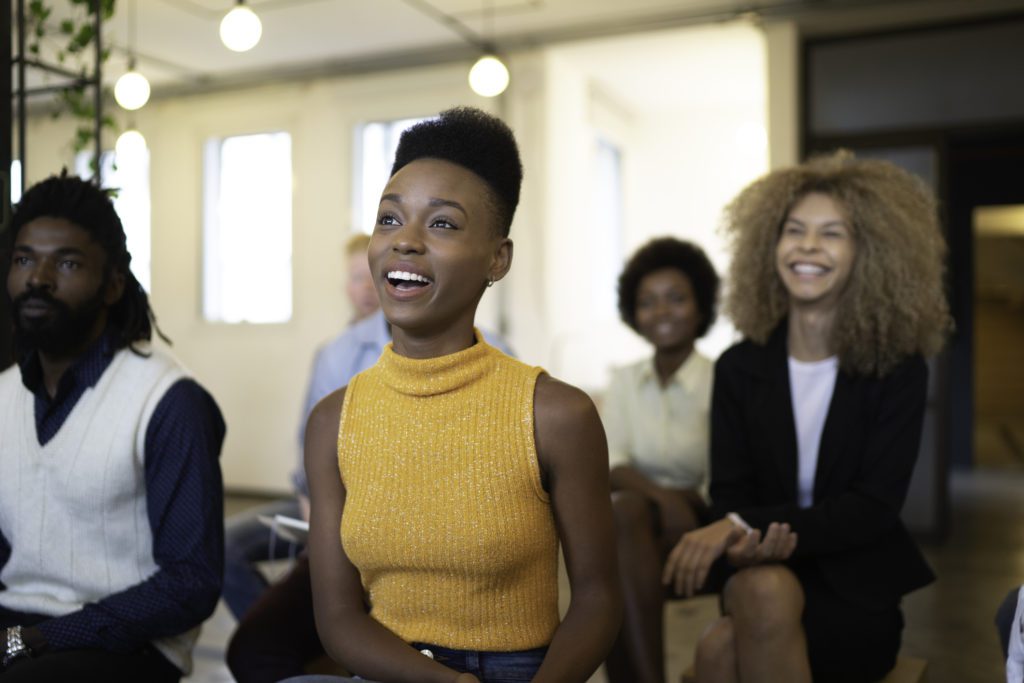 #4: Empower Managers and Supervisors
Managers and supervisors play a critical role in an employee's learning experience. They are closer to the employee's actual job than L&D. However, 68% of organizations say their managers aren't good coaches and don't know what their staff is learning. 
To remedy this, your L&D strategy development needs to include better access for managers to the training their employees take, so they can be better coaches and mentors. Think about it—by exposing managers to the learning their employees take they can better support their employees and are in a better position to navigate the learning journey along desired career paths.
#5: Adopt Agile Learning Development Processes
Gone are the days of the long content development cycles. No doubt you've seen (and felt) the pressure to create scalable employee training faster, and have had to make adjustments in real-time. Agility is key here. By being iterative with learning development processes, you get smarter, more effective, and more efficient in delivering what learners really need. 
BHG has seen organizations that say they are ready to upskill and reskill their employees for the future of work not only implement these strategies but also have a technology ecosystem in place to develop and deliver personalized learning at scale. This is one of the most critical foundational elements to have in place. 
Giving employees access to the knowledge and information they need when and where they need it, along with these five strategies, will enable you to deliver scalable employee training that's personalized. Contact or chat with us today to learn more about Inkling's workforce training solutions!