Restaurant Training Platform: 4 Ways Restaurants Can Benefit
A restaurant training platform is critical for facing a workforce shortage, unstable levels of customer satisfaction, & decreased sales.
The struggles of restaurant employee onboarding to get new workers up to speed, and ongoing training so workers can offer new menu items while they deliver on the company's brand promise—means there's no shortage of challenges in the industry. This is where a restaurant training platform comes in.
There are 3 ways, however, restaurants can immediately benefit from a modern, restaurant training platform, and they all have one thing in common: the ability to stay agile and ready for anything.
1. Improve Restaurant Efficiency
As any restaurant owner or manager knows, training employees can be a time-consuming and tedious process, often requiring stacks of paperwork and hours of one-on-one instruction. Luckily, streamlining the training process has never been easier. With a restaurant training platform, employees can learn at their own pace and on their own time, freeing up valuable resources for more pressing issues. Plus, with real-time tracking and analysis, restaurant owners can easily assess employee performance and identify areas where additional training may be necessary. By taking advantage of restaurant training programs, restaurants can improve their efficiency and increase overall employee performance, ultimately leading to a more successful business.
Onboarding New Employees
As one of the world's largest quick-serve restaurant chains, McDonald's hires one million crew members yearly in the U.S. alone, and over 90% of its restaurants are franchised. A streamlined restaurant employee onboarding process to quickly get new crew members on the frontline is a must for this company. The L&D team focused on implementing best practices and technology to reduce costs and improve the new employee onboarding experience. 
With digital learning training content, McDonald's went from printing binders with operations protocols and a desk-bound 30-40 minute onboarding course to shoulder-to-shoulder, in-the-moment training—reducing new crew member training time by 10 hours and saving $30 million in training costs annually.
The company was able to transform the onboarding process, unify restaurant operations, and increase crew member and manager engagement with easy distribution, accessibility at restaurant locations, and responsive rendering on tablets. This not only benefits McDonald's but also creates a much better onboarding experience for new crew members who will be more likely to want to stay employed by the company. 
2. Enhance Customer Service
In today's competitive market, customer satisfaction is crucial to a company's success. That's why it's essential to equip employees with the information they need to better serve customers. By providing them with the right tools and resources, they'll be able to respond to inquiries and resolve issues in a timely, effective manner. In turn, this will lead to higher levels of customer satisfaction and increased loyalty to your brand. Investing in customer service training and ensuring that your employees have access to the necessary information will pay off in the long run, as happy customers are more likely to continue doing business with you and recommend your company to others.
Getting New Items and Limited-Time Offers on the Menu Faster
Taco Bell's restaurants across the nation serve more than 42 million customers each week. Not only that, but Taco Bell also releases a new menu item every six weeks. The challenge was whenever a new item was added to the menu, sometimes the CSAT score dropped in the first week of each new launch. The root of the problem was that team members didn't have an easy way to retrieve training materials without waiting for management to go into the system and pull them. Taco Bell recognized that it was time for a digital approach to training and content distribution. 
A single, digital knowledge and training hub with digital learning training content means that when a new menu item is released, all team members have direct access on any device to the new content. And content creation is much faster, more accurate, and more engaging. And that can dramatically improve CSAT scores.
Taco Bell saw a +5% CSAT uptick with new menu item releases and saved $2 million on training materials across its 7,500 restaurants. An agile content authoring tool and easy distribution keep team members ready from the moment of launch to serve customers in the way that they expect.
3. Monitor and Track Employee Performance
As a restaurant owner or manager, you understand how vital it is for your team to perform at their best in order to keep your establishment running smoothly. Thankfully, with the help of a restaurant training platform that can monitor and track your restaurant's employees' performance, you can ensure that they are constantly improving and growing in their roles. By monitoring statistics such as the time they spend on each task, you can identify any areas where employees may be struggling and provide the necessary support and training to help them succeed. With this powerful tool, you can motivate your team to achieve their full potential and keep your business thriving.
Thriving in a Rapidly-Changing Environment 
Based in San Diego, California, Jack in the Box has more than 2,200 restaurants in 21 states and Guam. To maintain its place in the market where competition is fierce, the company has to continually innovate when it comes to new menu items. That means things change for employees, fast. But this was especially true when the company decided to launch a new learning platform during a global pandemic. Could the L&D team keep up with how fast things were changing? 
Working to digitize training content, the L&D team saw that the powerful collaborative content authoring software and templates in Inkling made the task easier than first thought. In as little as six weeks, the digital learning and training content was ready—and just in time too. Jack in Box was able to continue serving customers when a lot of restaurants were closing their doors in response to the pandemic. 
At the same time, the company was able to keep employees safe with consistent communications on new protocols and training with the click of a mouse. The company was able to reduce training costs, deliver training to 60,000 employees in hours instead of weeks, and execute more efficient menu item launches.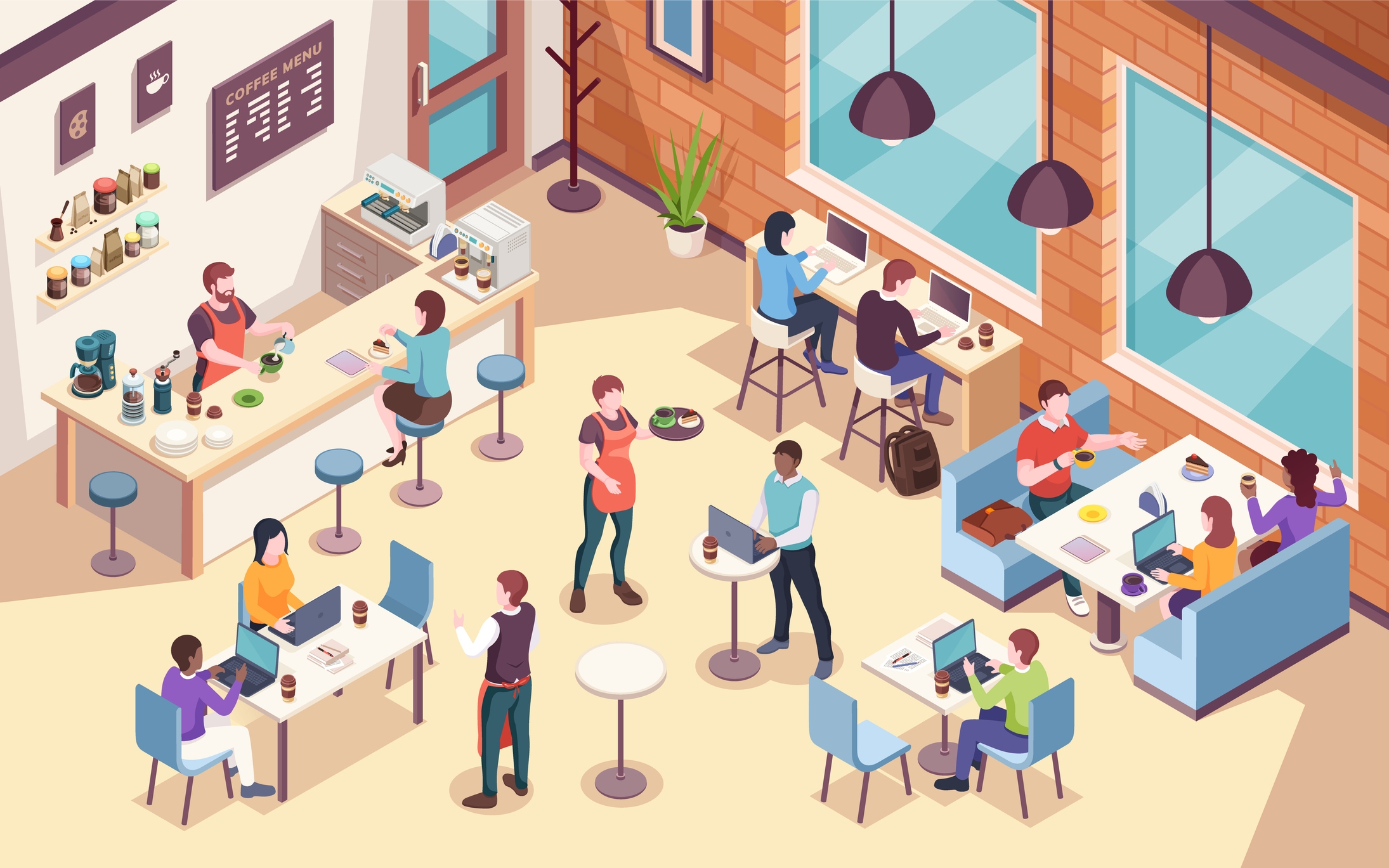 4. Reduce Employee Turnover Rate
Investing in a restaurant training platform will provide employees with the tools they need for success, and in turn and lower employee turnover rates. One of the biggest challenges that employers face is high employee turnover rates. Not only does it impact the financial bottom line, but it also affects the overall morale of the team. One effective solution to reduce turnover is to invest in a restaurant training platform. By providing employees with the necessary tools and resources, they can improve their skills and feel more confident in their roles. This, in turn, leads to higher job satisfaction and reduced turnover rates. With a comprehensive training program, employees can develop their knowledge and grow within the company, making them more likely to stay long-term. By investing in your employee's growth and success, you are investing in the success of your business.
If you're looking for an effective restaurant training platform and solution, contact us or chat with us today to learn more about how Inkling can help your restaurant locations and improve your restaurant performance.