The Best Way to Transform Your Grocery Operations
If grocery operations aren't running smoothly, your customers will notice. There's a way to transform operations that not only benefits customers, but also your employees and your bottom line.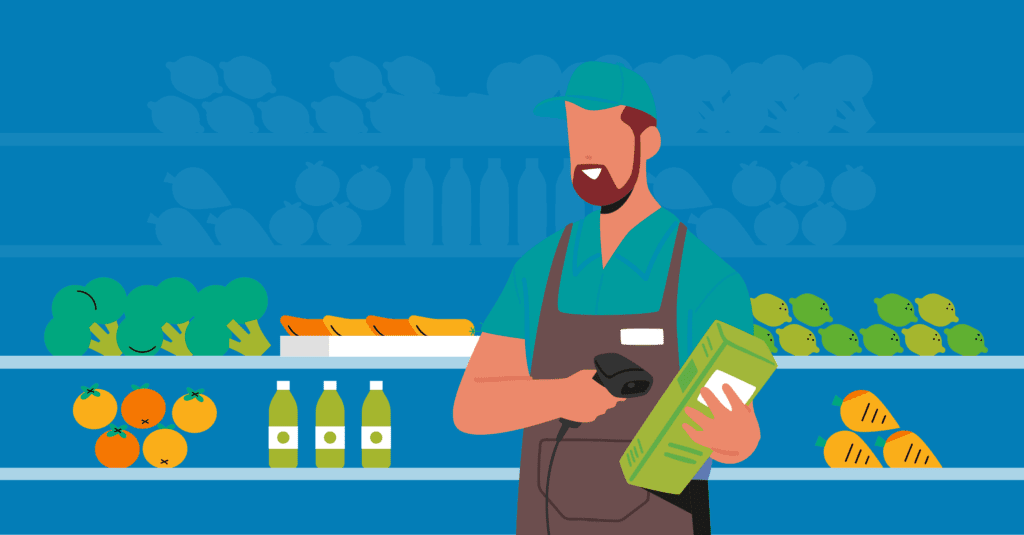 How things run in a grocery store is not solely about systems, stock, checklists, and logistics because there's also a critical ingredient that makes it all work: people. 
Your employees essentially run your business. So, if you're not effectively training them on all these systems, checklists, and logistics then grocery operations may not be as smooth as they could be.
And, if you're still using paper-based training to get employees up to speed on your operations, your company could get left behind. Grocery employee training these days needs to move much faster, and encompass all the changes that happen before customers even step foot in your store. 
Here's what you can do to empower employees with knowledge and training that'll make operations run as smooth as silk.
Deliver a Better Onboarding Experience
You know better than anyone how difficult it is to find and keep good employees. You can reduce turnover by as much as 50% with a better onboarding experience.
Onboarding grocery training typically covers the basics for new hires, but going a step further to include training for a specific department of interest shows them potential opportunities for growth. You can also include operational knowledge and company culture in onboarding to help your new employees feel more confident on the job and more like they are part of the team.
One-and-done onboarding delivered at a computer workstation in the back office isn't going to give a new employee an experience that'll make them want to stay. It's also not the best way to get them up to speed and on the floor helping customers. Access to operational content on any device, anywhere makes onboarding engaging and relevant to the actual job, and it gets new hires engaged with real work faster.
Make Operational Knowledge Accessible
When you make operational knowledge accessible with your grocery learning and development, you can reduce controllable out-of-stock by up to 40%. How?
Using digital operational checklists so managers know exactly what's been done and what still needs to be done in an instant. Digital cashier pages and store walks keep everyone on the team up-to-date on what's in stock, what's out of stock, and what needs attention. This way when customers come into the store, everyone is ready to deliver the best service with the same information. And you can keep shrinkage due to cashier errors to a minimum.
Go Digital with Operational Content
Completely overhauling how you've always done things can seem intimidating, but just because operational training has always been done on paper doesn't mean it's the best way to do it. And, the truth is going digital isn't as complicated as it may sound. 
Your grocery learning and development team can create dynamic, interactive training content while you cut development time, complexity, and the cost of updating and maintaining all that paper. You gain consistency, speed, and more accuracy by bringing operational content out of word docs, static pictures, and the dreaded pdf dark ages. After all, aren't consistency, speed, and accuracy the hallmarks of smooth grocery operations? 
Learn more about how a digital operational knowledge and training platform can keep your operations running as smooth as silk.