The Top 3 Priorities of Healthcare Employee Training Today
Your organization and your employees face challenging demands everyday, which is why healthcare learning and development has never been more important. Here are the top priorities you need to include in your employee training.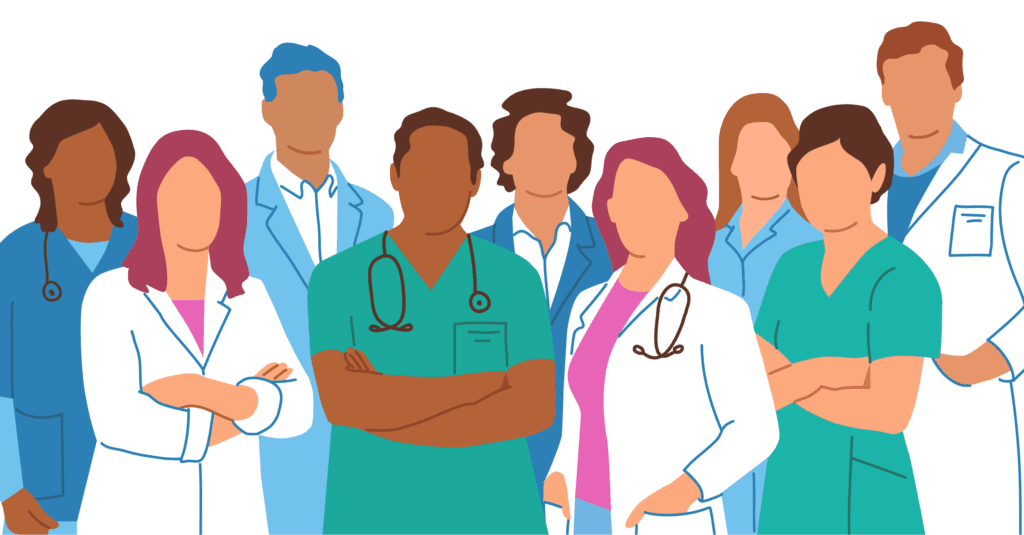 Healthcare workers were on the frontline in 2020, forging the way as safely as possible through the COVID-19 Pandemic. Three years later, these healthcare workers are still critical to the patient care and services your organization provides. Except now you're dealing with a massive talent shortage, struggles with staffing to capacity, and heavier reliance on traveling nurses. In short, your employees have to do even more, with even less. 
The old ways of training and developing your employees aren't enough to keep valuable talent, attract new talent, or train traveling staff to your clinical and brand standards. Nor can it help you keep employees up-to-date on how quickly processes change. 
Your top three healthcare employee training priorities should include the following: 
Fast, Efficient Yet Thorough Onboarding
Whether you're onboarding new nurses, technicians, central supply, or facilities workers, getting employees up to speed on your organization and your processes is the key to delivering better patient care. Classroom-based, paper-based, or desktop-bound training won't cut it. 
Online healthcare training gives new employees access to onboarding content from a mobile device, so new hires can learn in the environment they'll be working in day to day. Giving new hires the right balance between structured learning and quick-reference microlearning means they'll retain information better and longer than information overload in longer training sessions.
Managers and supervisors also can see in real-time what training has been completed with notifications and alerts, and they can sign off on required training electronically. This keeps everyone effective on the job instead of spending time tracking down paperwork.  
Easy, Collaborative and Fast Training Content Authoring
Most large healthcare systems need centralized design and control over content standards but this makes it challenging to collaborate with subject matter experts on healthcare learning and development materials. This was the situation at CHRISTUS Health when we first started working with them.
The healthcare employee development team wanted a faster and more collaborative way to create, keep, and maintain quality training content. With simplified content authoring from Inking, the team can ensure content standards are met while allowing subject matter experts to write and edit training materials. Now over 50 content authors across multiple teams including talent development, clinical educators, and line of business teams create relevant, timely content for CHRISTUS Health employee training. And it's done much faster than ever before. 
A Digital Knowledge and Learning Ecosystem 
Disparate healthcare learning management systems only create blockades and silos of content that are often difficult for employees to access. What your employees need is a centralized, single source of truth—a digital knowledge and learning ecosystem. 
This one-stop hub makes it easy for your team to create engaging digital learning content designed to be consumed at the nurses' station, through workstations on wheels, or on mobile devices. Employees can easily search for reference guides, quick refreshers, or in-depth content with Google-like functionality. Healthcare employee training can even include learning pathways to guide them through required training so both they and your organization can remain compliant. And because everything is digital and is tracked, you have powerful analytics that can continuously fuel your healthcare learning and development initiatives.